"Light in the Caribbean" Antigua – July 2022 – Destination Workshop
July 9, 2022

-

July 16, 2022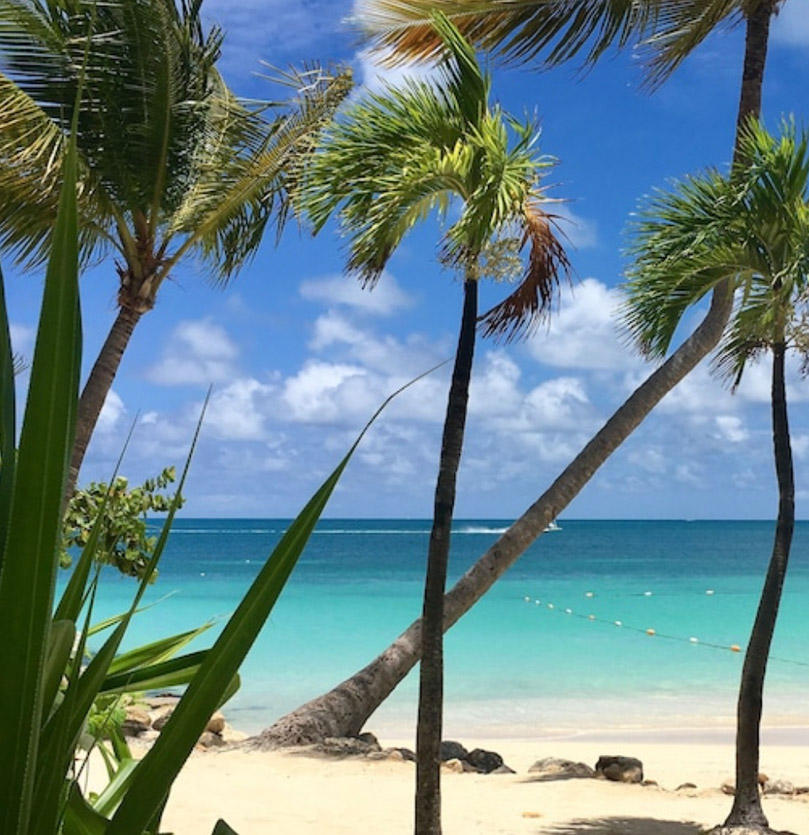 July 9-16, 2022
Join me as I will be your host and instructor for one week in the island country of Antigua. Located in the Leeward Islands, this Caribbean country is truly an artists' heaven on earth. We will stay in a 4-star resort (close to my daughters house) and paint landscapes in the morning and portraits in the afternoons. Experiences include visiting a local gin distillery for a Tasting Tour and sailing to a deserted island where only birds live!
I am only taking 7 artists with me!!
I will be teaching each day about light and how it applies to both the landscape and to working with a model. We will be painting out on location as well as working with models. The goal? To study light in our surroundings while learning how to interpret it into paintings as well as to rest and relax and explore Antigua.
This workshop is all about you! So any medium is welcome.I will be demonstrating in pastel, but artists can decide what medium they want to work in or decide to sketch for the day. We will be on "Caribbean Time" so this will not be a hard-core workshop but rather a wonderful vacation with lots of guided opportunities for painting and exploration of this tiny Caribbean country.
Your Retreat Package
This is a fully hosted Artist Escape! I have put together a unique week of both art and exploration in this gem of the leeward islands in the Caribbean. The lovely beachside boutique hotel of Siboney Bay Beach Club Resort and Spa is set in the lush tropical gardens of Dickenson Bay which has been voted as one of the Best Beaches of the World.
Complimentary breakfasts are included each day in the spa-like atmosphere. The balanced itinerary will include painting, exploring and relaxation for artists of all media and all skill levels.
Cost for week: $3650 US
Includes
Accommodation at Siboney Bay Beach Club Luxury Resort in a King Suite.
Exotic Breakfasts each day
Transport between the airport and the Hotel.
All transportation to events, sailing, dinner excursions and painting locations around the island.
All instruction during workshop classes.
All model fees.
2 catered lunches- during Sailing day and on local Paint-Out Day.
Gin Tasting Night at a Local Distillery
Extras
Friday Night Private Dining Experience at Greek Restaurant. 6- course meal served to us as the only diners. Cost $60US per person. Alcohol not included. This is an optional night to participate.
Travel into town for shopping on the Wednesday "Rest Day"
Any Spa activities/ reservations
Not Included
Lunches and Dinners except for catered lunch days
Airline tickets
Art materials or easels
transport outside itinerary activities
Itinerary
Saturday July, 9th
Arrival. Welcome to Antigua! Shuttle to Siboney Bay Beach Club Resort and time to settle in.
Dinner at the Hotel on the oceanfront.
Sunday July, 10th
Classes begin. We will be out and about to paint the landscape while studying light along the ocean and around the beach.
Lunch at Siboney Bay
Afternoon is painting/drawing and lessons on light.
Dinner Siboney Bay Hotel
Monday July 11th
We will be sailing to the uninhabited Bird Island. A tiny Island off the coast of Antigua of only 20 acres where the only occupants are birds. We can paint along the trails, in the bay or set up to paint at the very top of the tiny island for amazing views. Lunch will be picnic-style and is included with your retreat. We can sip wine while studying the best views to paint or just sketch and scout for the best photo references. Comfortable shoes are a must for this day!
Dinner at Siboney Hotel
Tuesday July 12th
Paint Out! Painting on the grounds of my daughters home
Catered Lunch
Afternoon is painting/drawing from the model on the grounds.
Evening is dinner at Siboney Hotel then on to the local Gin Distillery for a Tasting Tour. This specialized boutique distillery uses only local tropical ingredients from Antigua.
Wednesday July 13th
SPA and Rest day!
Options- Visit the port city of Saint Johns for a shopping trip, paint on your own or enjoy the spa, beach or pools at the hotel. This is a day of rest and relaxation. (We will need this after Gin Night!)
Dinner at Siboney Hotel
Thursday July 14th
Back to work. Morning will be painting at the Sugar Plantation.
Lunch at Siboney Bay Hotel
Afternoon is painting/drawing and study with a live model.
Dinner during tour of the island.
Friday July 15th
Painting on location
Lunch at Siboney Bay Hotel
Model time! Painting the live model.
Dinner will be a private affair at a Greek restaurant. We will have the entire restaurant to ourselves! 6 courses will be lovingly prepared for us by friends of my daughter. It will be a great night to wrap up the week. Cost for the dinner is $60US per person. Alcohol is extra. ThIs dinner is optional.
Saturday July 16th
Travel day back home.
Shuttles will be provided—- and I will make sure you are safely back to the airport and ready to catch your flight.
***Itinerary may have to adjust due to unforeseeable events. For example, if an afternoon is particularly hot we can adjust to having classes or discussion at night. Since we are a small group we can always adapt as we go along.
Registration and Cancellation Policies
Only 7 spots are available for this workshop. Spaces will be held on a first-come first-serve basis.
Registration will only be held with a ½ down deposit of $1800 US. The remaining balance is due by May 1st 2022. Cancellations are acceptable with a full refund until May 1st 2022. After that date a cancellation will forfeit the first deposit. If the country of Antigua closes down due to covid restrictions or weather incidents a full refund will be issued. If Christine has to cancel the workshop for any reason, a full refund will be issued.
Reach out with questions: [email protected]