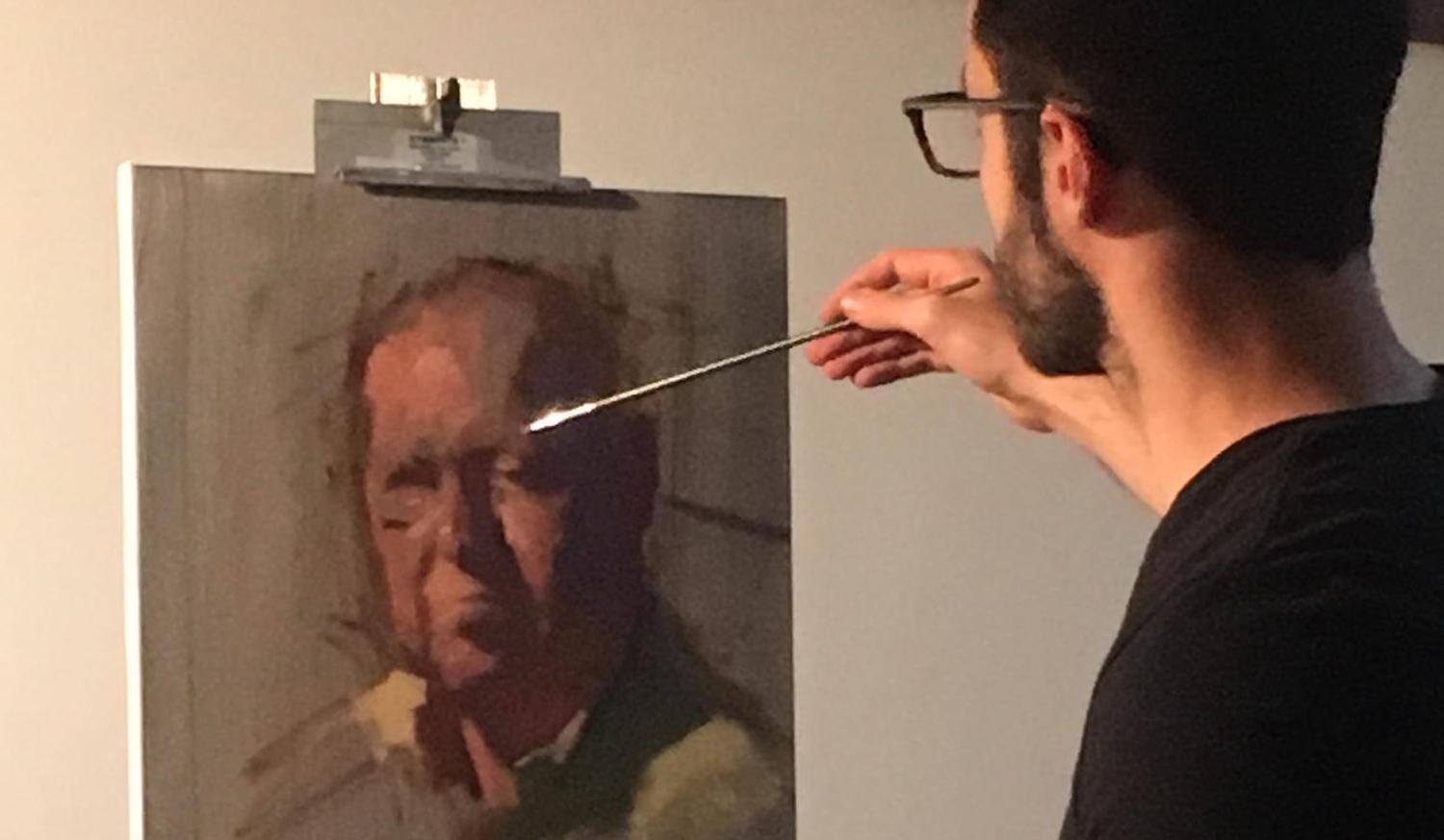 Last week I had the honor of inviting and studying with Alexander Soukas from Denver, Colorado as part of the Master Series of Workshops I am setting up here in Sewickley at Sweetwater Center for the Arts.
It was so indulgent and so fun to paint all day for 3 days with a model. And working with a brush? Go me. It was a bit weird, but felt familiar and gratifying at the same time. He taught in the traditional style of beginning oil washes and then wiping out the lights. Then careful checking of values and light before proceeding on to color. HIs training is from Studio Incaminati in Philadelphia where I have always wanted to go, but have never gotten the chance to study there. I was in heaven. Everyone in the workshop was thrilled and we are already talking about having him back here again soon.
On Saturday, Alex did a demo in about an hour and 30 minutes from life. We had a wonderful host home for Alex to stay in here in town, and Tom agreed to pose. He was so good! I thought I would include the stages here. It was quite amazing.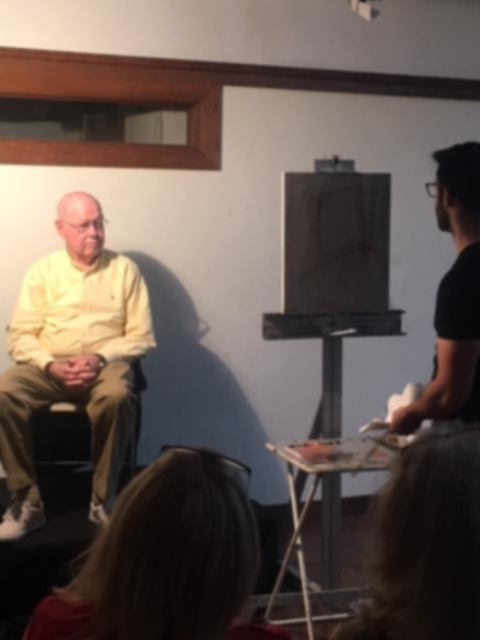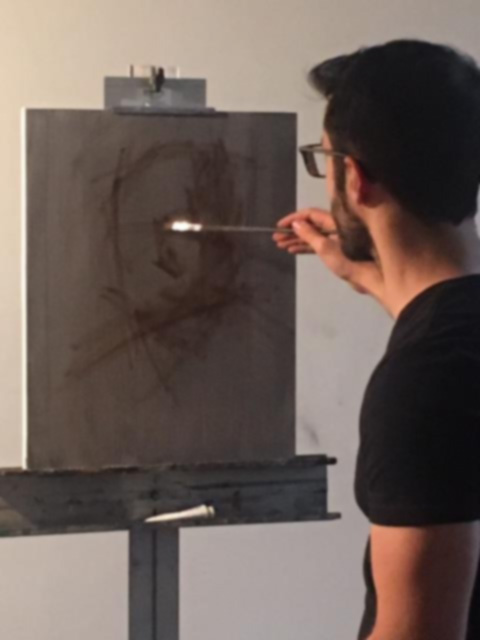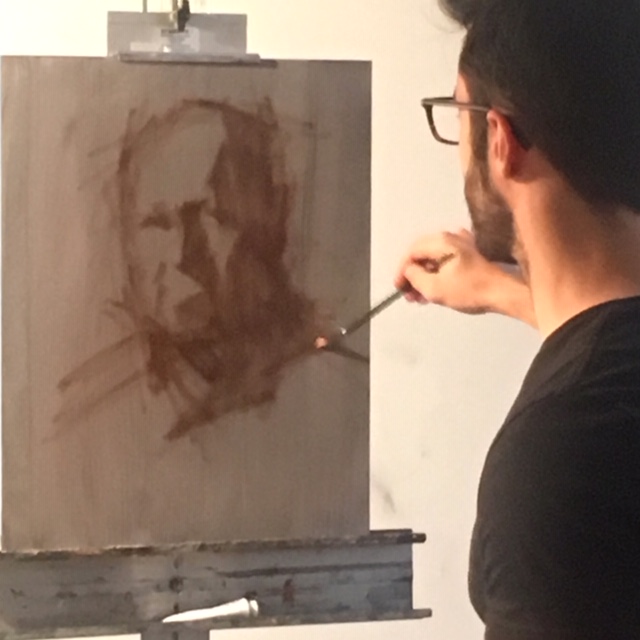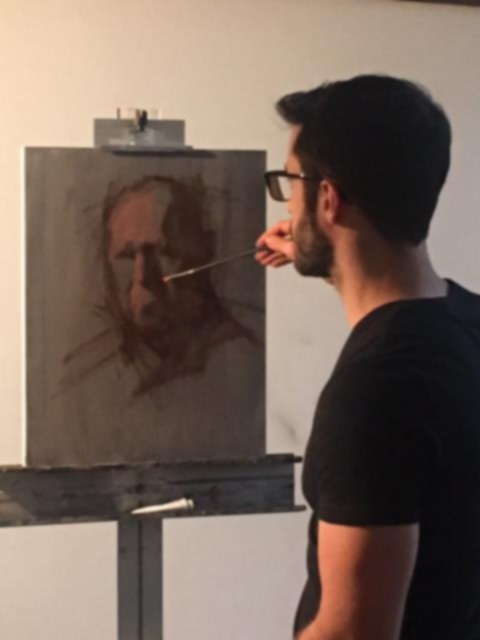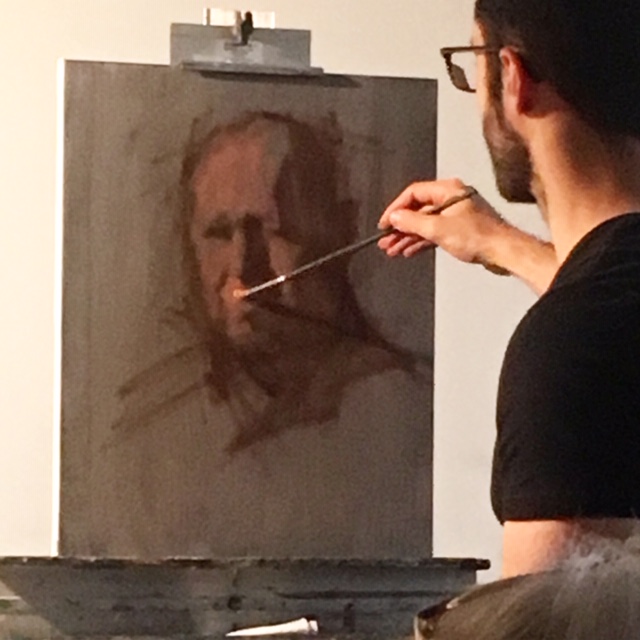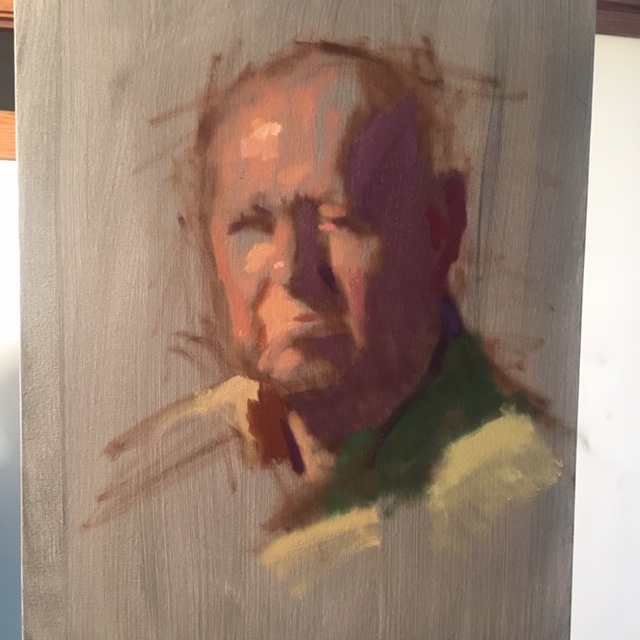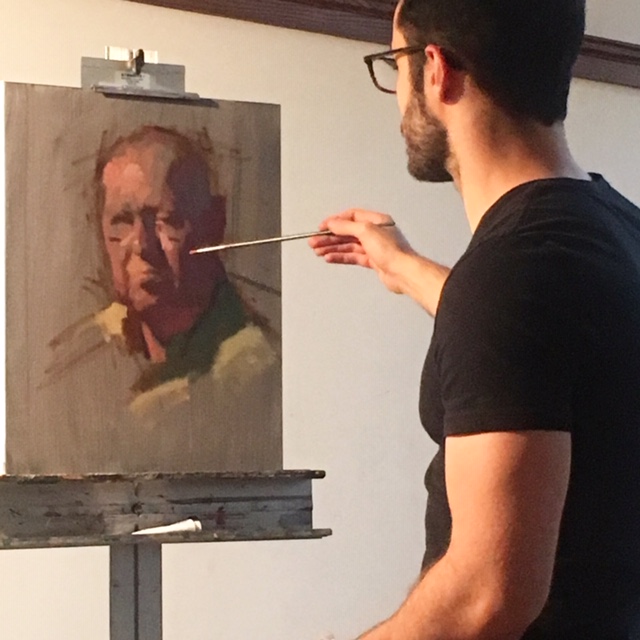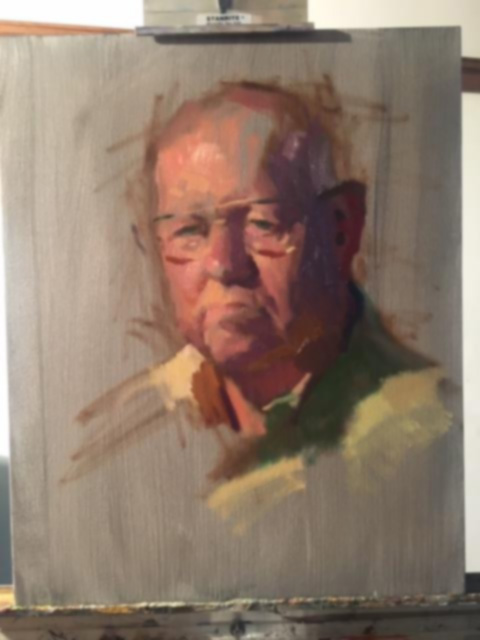 Our next visiting "master" is Aaron Schuerr. His painting is below. I typically do not paint plein air, (which just means to paint only from life out in the field in one sitting) so that is why I wanted him to visit. Push my boundaries as it were… I do hope you can join me. And remember- you don't have to be a "master" to get a lot out of these classes, THEY are master instructors, so trust me when I say you will learn a lot whether you are an expert or a novice. I can't wait to learn!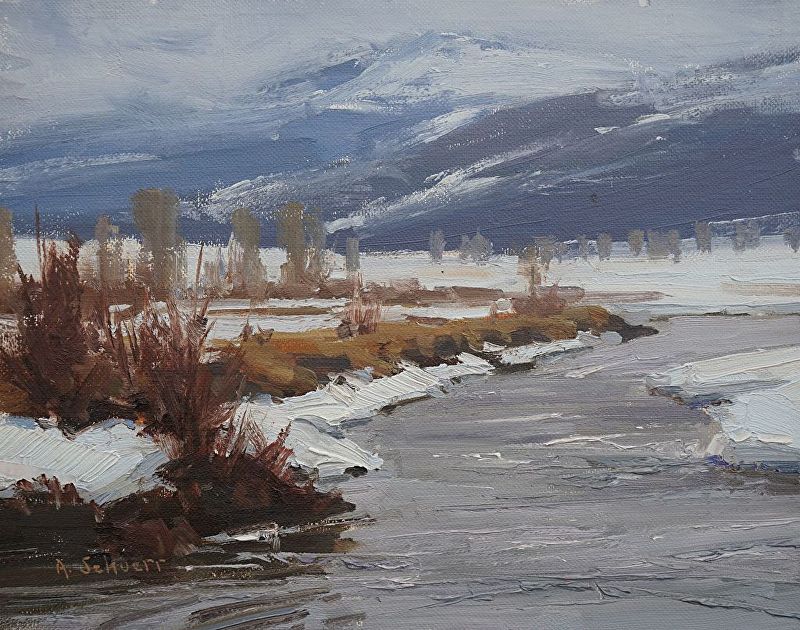 NEXT UP:  Aaron is here July 16- July 20th. Sign up here to register. Space is limited!
https://sweetwaterartcenter.org/all-classes/master-series-work