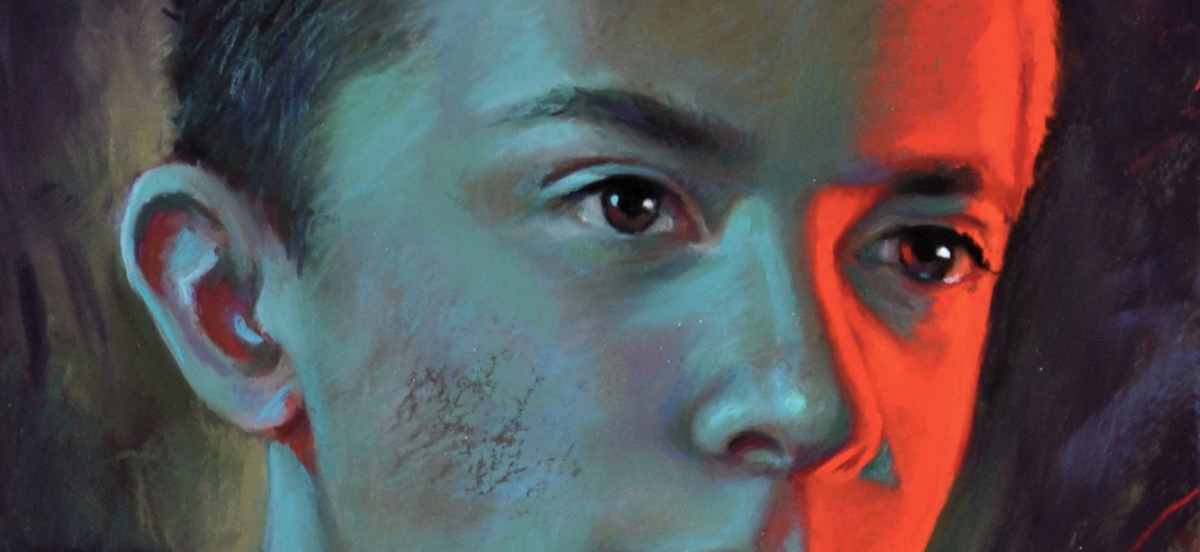 Ah, boys…
This past weekend a painting of my son was included in the Opening of the International Association of Pastel Societies (IAPS) exhibition in the Master Division. The show is currently hanging in Chicago at the Zhou B Art Center. Wish I could have gone to see it! There were thousands of entries from all over the world and the exhibition hangs 175 paintings. I am grateful and humbled to be among such amazing company.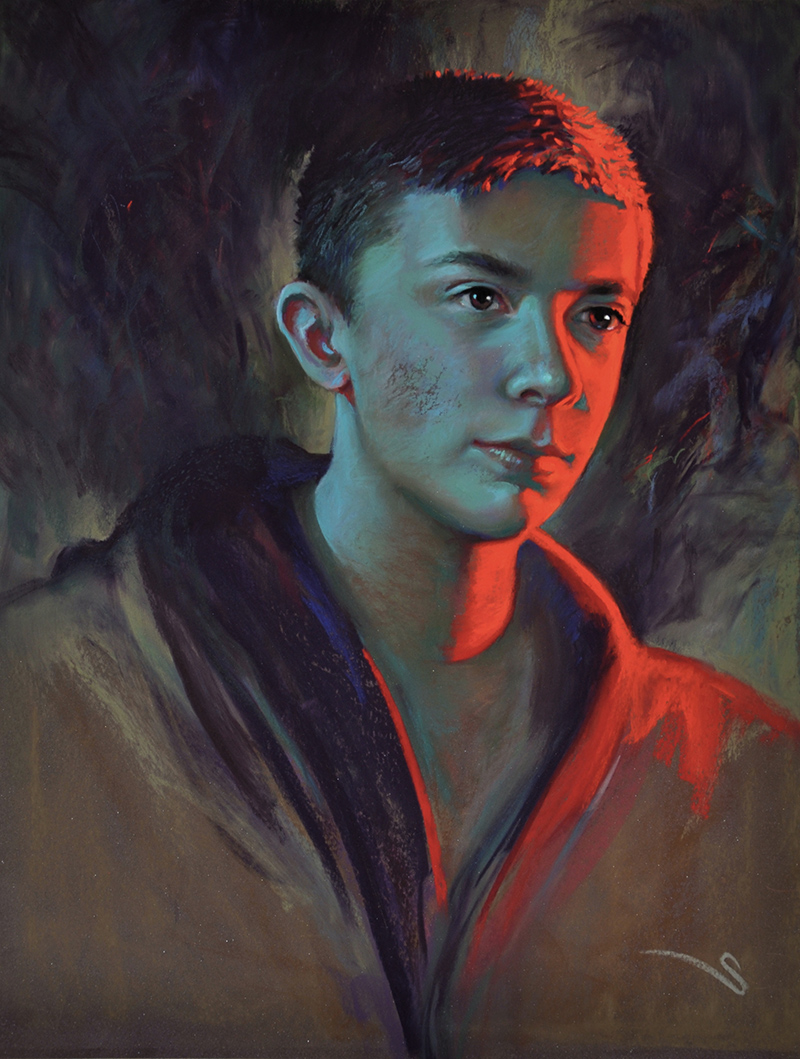 Like all of my paintings, this one has a story. Moms of teenage boys may know this one well. Yes, my son is growing up and although he is very sweet, I can see that underlying teenage angst just below the surface. Sometimes I can almost feel the hormones coming off of him like embers from a banked fire. So, the background even has a few red-hot sparks coming off of him. My little guy in the tub is now a bobble-headed 15-year-old growing into his over-sized hoodie.
Although the pose is calm, (like him) I knew I wanted to light up one side of his face with red-hot, powerful color. I bought softboxes on Amazon and then found lightbulbs that have remotes to change the colors of the light. I had him pose with one cooler blue-green light source and then a red one on the far side. (No real colors were harmed in the making of this painting)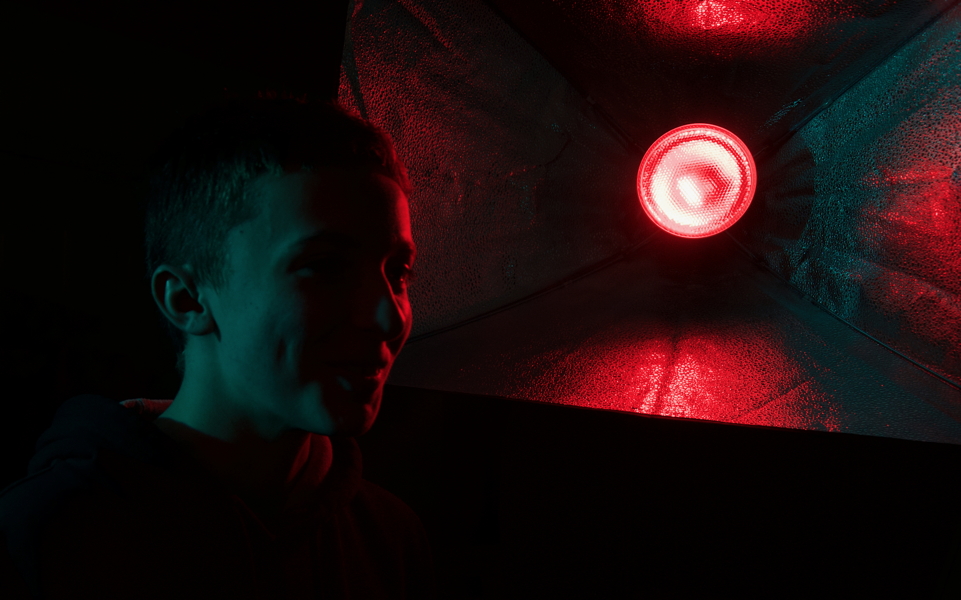 So, it made for interesting photos which is where I started creating the painting from but then of course I had to switch to bugging him to pose for me. Just like when he was little, I had to bribe him…
I left the hoodie loose with deliberate marks slammed down to a point while tiny embers seem to rise up off of him. It is hard getting a good photograph of this painting. The reds and oranges on the right side are much richer and more complex than the camera can seem to capture. There are many colors on that side traversing the contours of the face- reds, oranges and deep burgundies. I hope those going to Chicago to see the show can see the difference. The painting really does glow… ah power.
I like this painting. It is a fitting marker of where he is at now in his life and I will ask for forgiveness later when he is older.
---