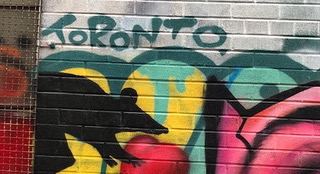 Well,  I did it.  I made it to half a century on this earth…..
Today is my birthday!  Best wishes to any Taurus birthdays out there!  And what do you do when you turn 50?  Well, in my case I ran away to Canada this past weekend with my best gal-pals and got a tattoo. (There were quite a few margaritas thrown in there as well. )  I figure if you make it to 50 (and so many people I have known over the years do not) then I had to do something "young" to mark the occasion.  After all, 50 is a rather scary number.  So much to do!  So much to do!
Since I sign my paintings with a letter  's' swoosh that looks like a "swan",  I thought I would sign myself at 50.  Plus, next month is my 25th wedding anniversary and since I got married at age 25,  I will have been a "Swann" longer than I have had my maiden name.  So, signing my "signature" to my foot is sort of like signing myself.  This is who I am at 50.  There are things I like and things I would love to change about myself, and just like my paintings, I have intentions and a story.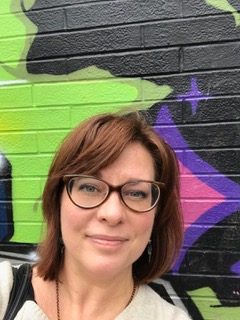 And, after it all, here I am.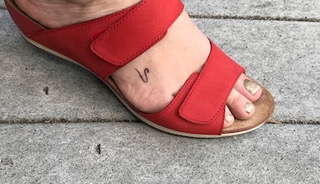 I hope I get to sign paintings for another 50 years.