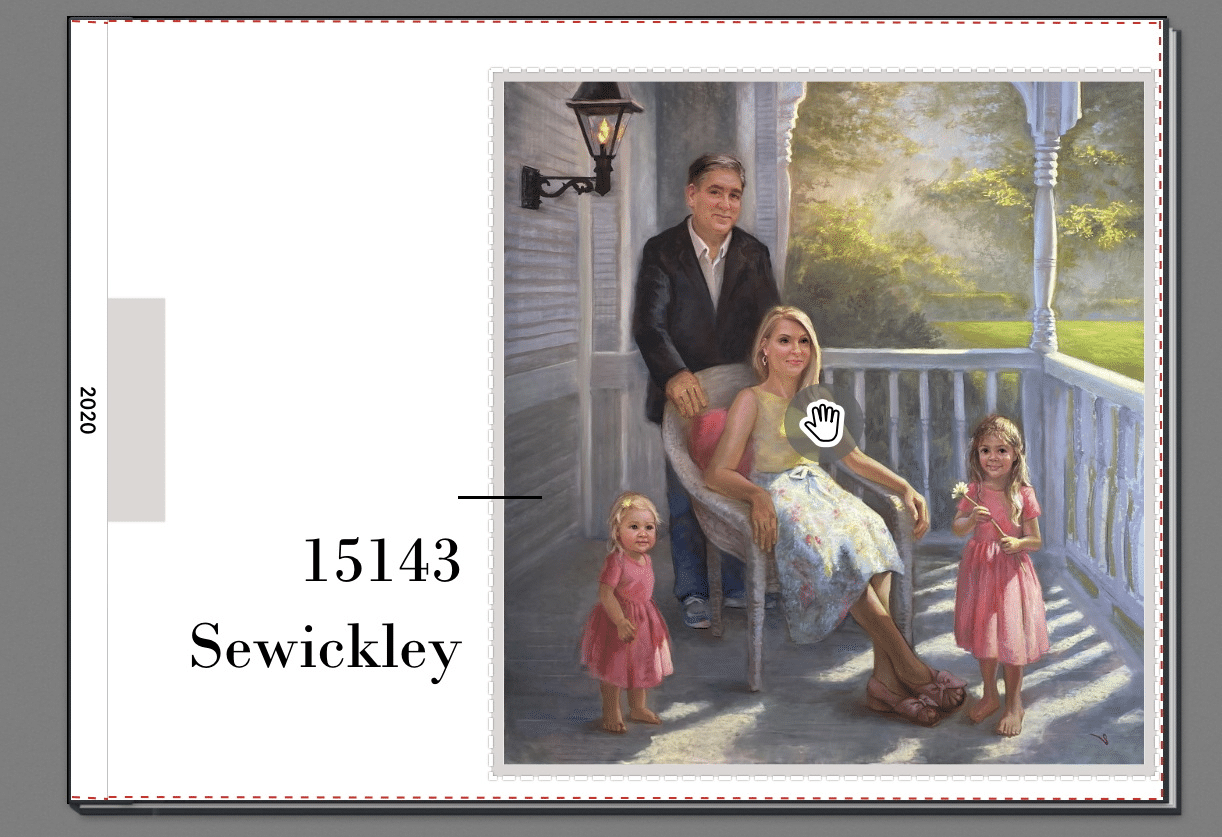 A hardbound book is given to the client at the end of a commission.
This is one of those things I have been doing for many years. I never show the client photos of their painting while it is in its creation, (I recommend never doing that) but I know they are always curious about the process. So, after the painting has been accepted, I make a book of the development of the painting. I take photos as I work along on it and I include those in the book. I include everything, even all those clunky stages- like a wonky, baby giraffe that starts to stand.
This makes for a nice conversation-starter. A nice, coffeetable book where they can not only see the development of the painting, but share it with anyone that comes into the house and comments on the painting. Clients get a kick out of these and they are a great marketing tool. I get a lot of word-of mouth referrals this way.
They are a cheap investment too. This one was about $90. I get the premium options so the pages are thick quality and the book lies flat. Don't get skimpy here. It represents you. Included are a biography and funny photo of me at the back of the book and I make sure a link to my site, swannportraits.com is everywhere. There are a number of sites that make digital books and it normally arrives within a week. I ship it to me first so I can sign the book with a personal note to the clients and then make sure to deliver it personally. Again, checking to make sure the client is happy with the painting and how the framing options are coming along. I am always happy to give an opinion on framing, but I leave it to the experts. Some clients have very personal opinions on framing. Some will do them up right and professionally, and some like to be cheap. For that reason I tend to stay out of those decisions. I know some artists that do the framing for their commissions as well but tend to be very cheap about it. Please don't do that. A frame can make or break a piece. I am happy to say these clients picked out amazing framing for this piece (at a cost of $5,200) Luckily, that is way less than they paid me. 😁