Life can turn red.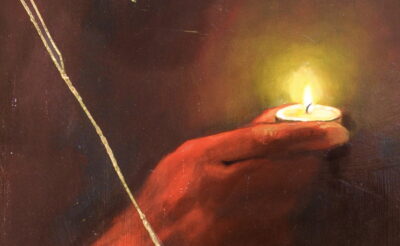 Drama, hardship, grief and trauma can surround us. Faith is like holding onto a tiny flame. It may not illuminate anything other than our soul, but we need to hold onto this tiny, delicate light to get through whatever life throws at us. No matter what that "faith" looks like to each one of us. It can be based on religion or core beliefs…but a tiny flame can throw a lot of light onto the rest of our life.
"Broken Vessel #10 / Faith" oil and 24k gold leaf,  36 x 24″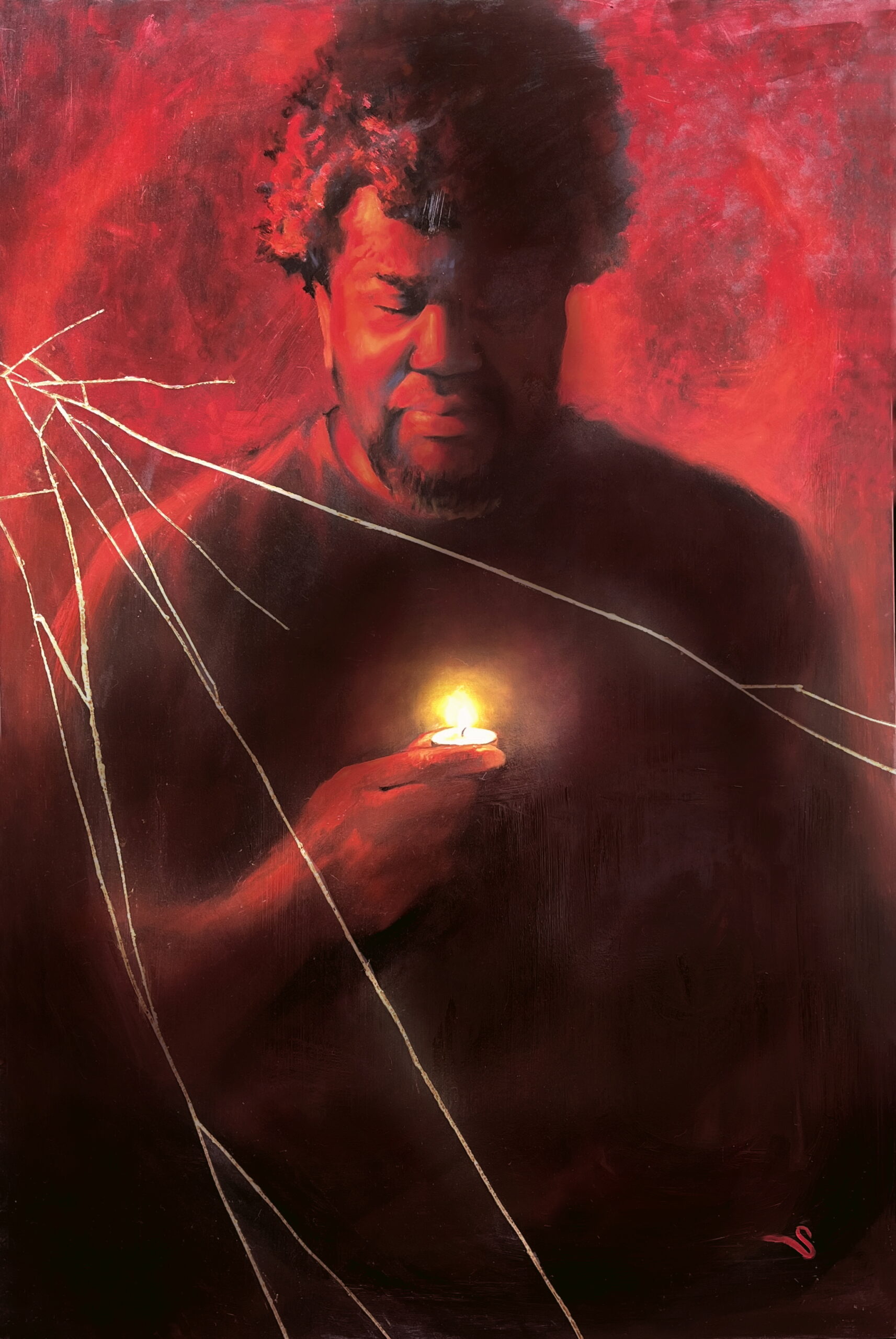 Again, I veered away from a "realistic" representation. Saturated red oil paint is a beautiful thing to behold. Yum. That color just does not come across as rich and as deep in this photograph as it really is in the painting. 
Over the next 2 weeks I will show you the last 2 images from the exhibition, but if you want to see all of them in person, you will need to pop by the Christine Frechard Gallery in Pittsburgh TODAY because the show comes down on Thursday, Nov 10th. Then I will have news on where the remaining work that hasn't sold will be traveling to next! I am currently designing new paintings in the series and have been spending a lot of time out in the sun at cute coffeehouses in my new home in Greenville, South Carolina with a sketchbook and ideas floating around in my head.
Next week…" Endurance."