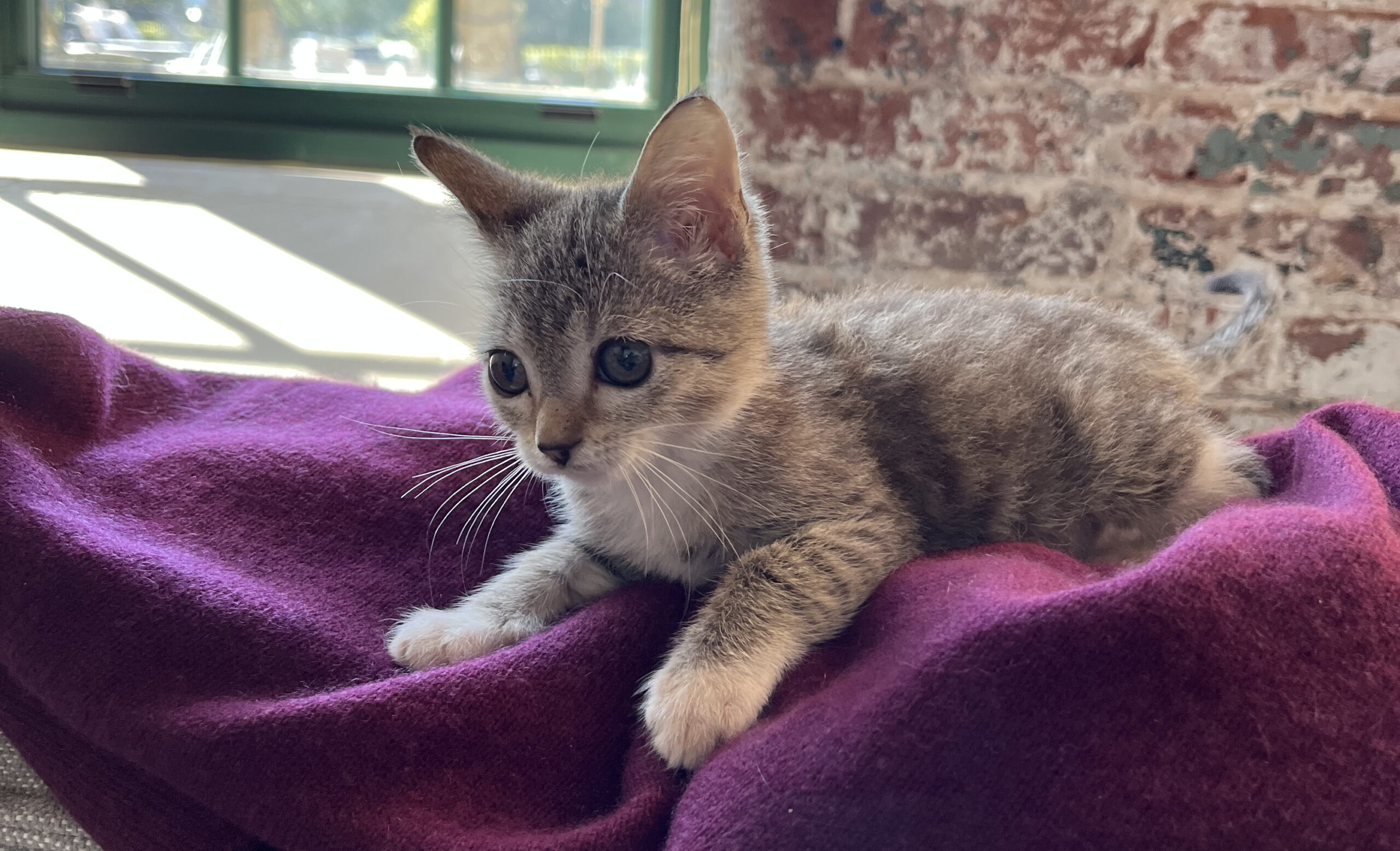 Im back! Its been a month since writing and I've been crazy-busy. Thank you for being here again. Believe it or not, I have been writing this blog for over 7 years now and it is so wonderful when I meet someone who has been following along. Thanks for letting me share my life, thoughts and philosophies of art with you. 
My daughters' wedding went well and it was so beautiful – and hot! There was also a huge torrential downfall in the middle of the reception, but we were under tents and then proceeded to dance in the rain barefoot. Antigua is her home and she and her husband are happily living the Caribbean life. I hope to be back soon. Sorry- had to share one happy pic!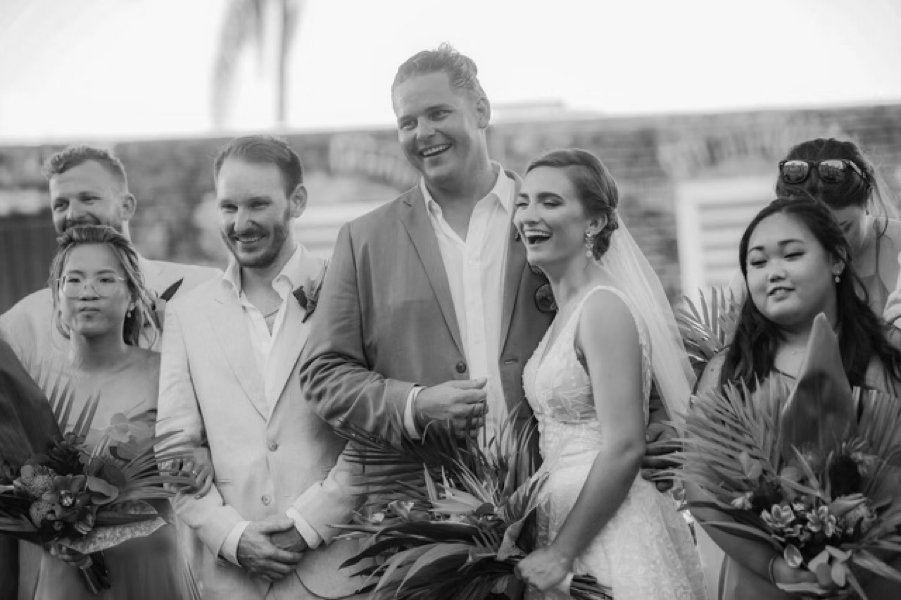 Then my other daughter rescued some kittens that were left in a ditch and were covered in mud.  We got a home for one and she wound up keeping the other one. (Above on my red-violet sweater) She is officially now named Toast. The runt of the litter, she almost didn't make it but is doing better now.  You can follow along on Toasts' recovery on TIkTok or Instagram at _adventures_of_toast.
I was home 3 days after the wedding and then it was off to Dallas for one of my "Power of Pastel" workshops. I have started to travel again to teach and I got to work with the Pastel Society of the Southwest. 
I realized as I was flying home that I had had this fantasy when I was in high school of working with an ad agency and traveling around to consult with clients and set up amazing art illustrations or advertising projects. The art world changed and computers came along and took over the commercial world, and my life then headed in a different direction, but one thing I love and still enjoy is working with people to create and collaborate.
So I guess in a way I am making that high school dream come true now. I have been asked to come and teach around the country over the next few years or to work with artists online, either in demos or in online classes.
I feel like at his point in my life there is only one thing that I do better than paint in pastels-  and that is teach about painting in pastels.
When I travel like this I like to break out my jewelry that I haven't worn in a while. Things slightly forgotten and shoved in the back of my jewelry box. I pack clothes that make me feel comfy but that, of course, have to be "art- friendly" and I always buy a new book for the flight. This time as I was rooting around in my closet for the right bag and clothes I found the red-violet cashmere sweater above that was at the back of my closet. I remember buying it years ago. More like a big square cloud with a hole in the middle to toss on, or lay over my lap, I figured it would be a good companion for the frequently-chilly plane flight. Then I thought- why haven't I used this cashmere very often?
It has made it through many moves, other clothes were tossed out along the way, yet I still have it and hardly ever wear it. It is good quality. Super soft and warm. Tossed on it makes me feel toasty and a bit special if I do say so…and wearing it feels like a special treat.
I have other things like this. Special purchases that then feel too "good" to use or to be enjoyed. Silly really. 
I have not traveled to teach in a while.  I have been doing a lot of online workshops and this felt so good to be "hands-on" again with the pastel and to show artists my love of this medium. 
And the workshop was special too. I had so much fun twisting artists' minds about pastel and changing how they think of the medium. Hopefully forever. 
By the end of the trip it was like I was covered in a warm, cashmere sweater.  My host was amazing and kind.  The students were so talented and fun. I felt special and appreciated. Most artists like me work in a vacuum.  It is a solitary pursuit.  So when I get around other artists and find out they know my work or follow this blog, it is a bit surprising. And comforting. 
It may sound corny, but I know when I am struggling with a painting or start to think,  "What the heck am I doing?" I will pull out my memories of this workshop (and the wedding) and just like my trusty cashmere sweater I will feel comforted and warm.
I am so grateful to be teaching again and am so happy to say I will be back in Austin. Texas next month for another round of teaching about pastels, "Power" and my good friend, Larry the Light Beam. 
And I will be taking my cashmere sweater with me.