Recently a few people had reached out to me to say they loved my recent article in a new Pastel magazine, "The Art of Pastel." After a few of these notices I was really confused. A recent article I wrote?
So I did some research and found that an article I had done a few years ago through interviews for the French magazine, "Pratique des Arts" was recently converted into an English version of the magazine.  Apparently, this was the exact same article that had run in French before. 
I was so excited! I could not read it before in French, so now I could read the article in English.   
Here is the magazine in both French and now in English.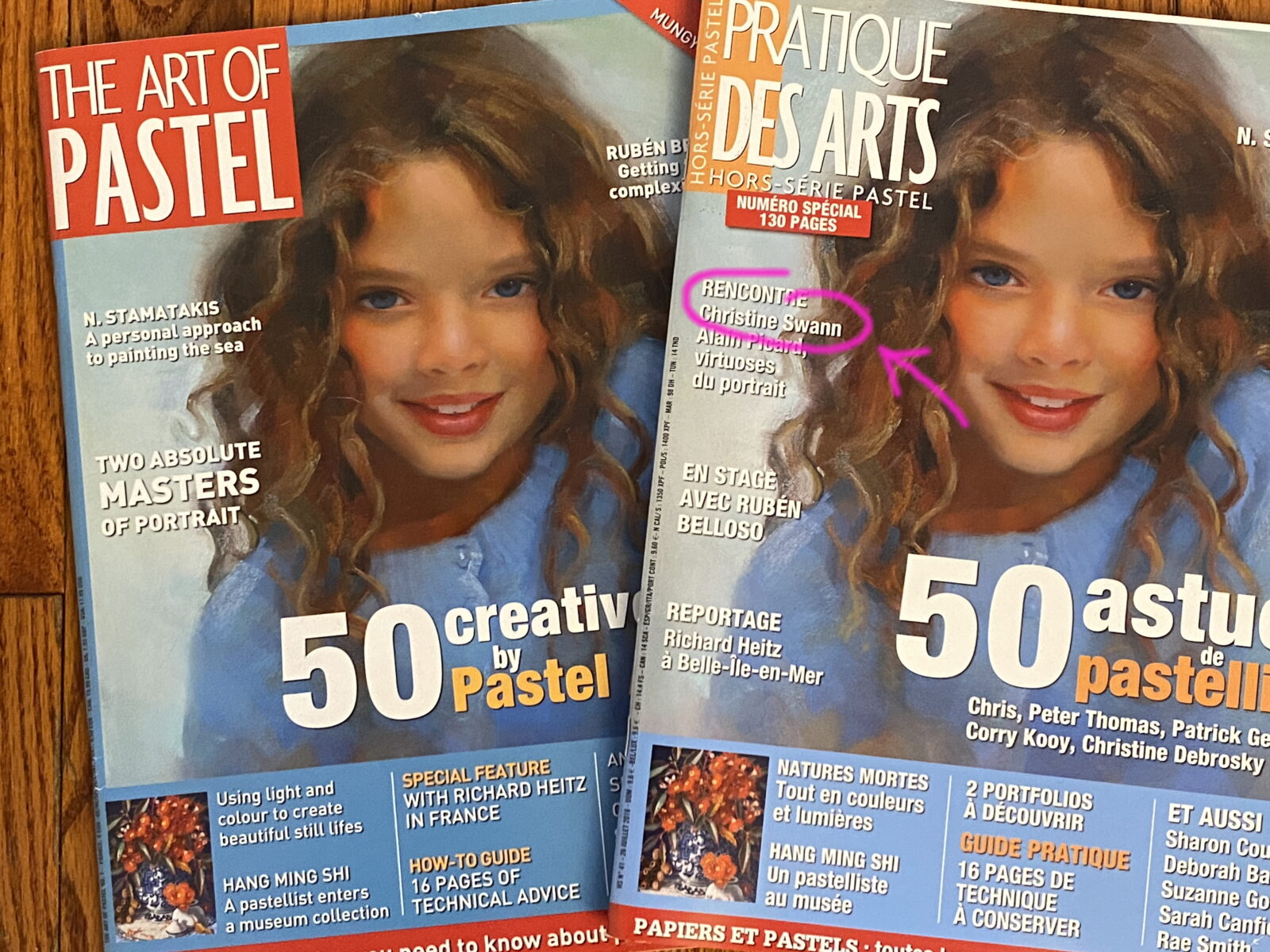 In the French version I even had my name on the front cover as a "master of pastel" along with Alan Picard whose painting is on the front of the magazine. Very cool.
The funny thing is (and I mean no disrespect) is that now it is like one of those songs that gets run through "Google translate" a few times. I found myself reading the article and wondering who it was that wrote it. The phrasing in some places was so different from my own and some of the sentences were confusing so I didn't even understand what "I" was trying to say… Some of it was actually downright funny…. So I giggled. But the article itself was 8 beautiful pages and featured a lot of my work including a step-by step of my painting "Indigent."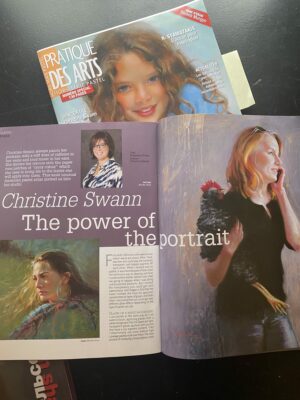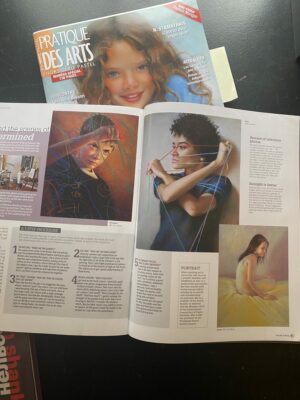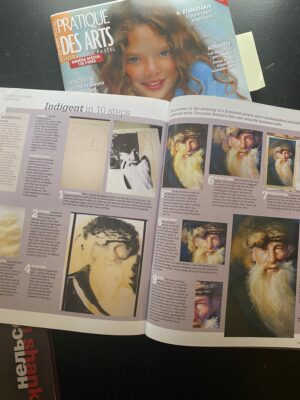 So I appreciate that they shared my artwork and stories again. I wish I had had a chance to go over it in English first though. And change my photo-  I don't look like that anymore. (thank goodness) but if you see the article please enjoy it.  It is really a lovely magazine- very beautiful and glossy and full of amazing images in pastel from artists all over the world. 
Including one little artist from Pennsylvania.