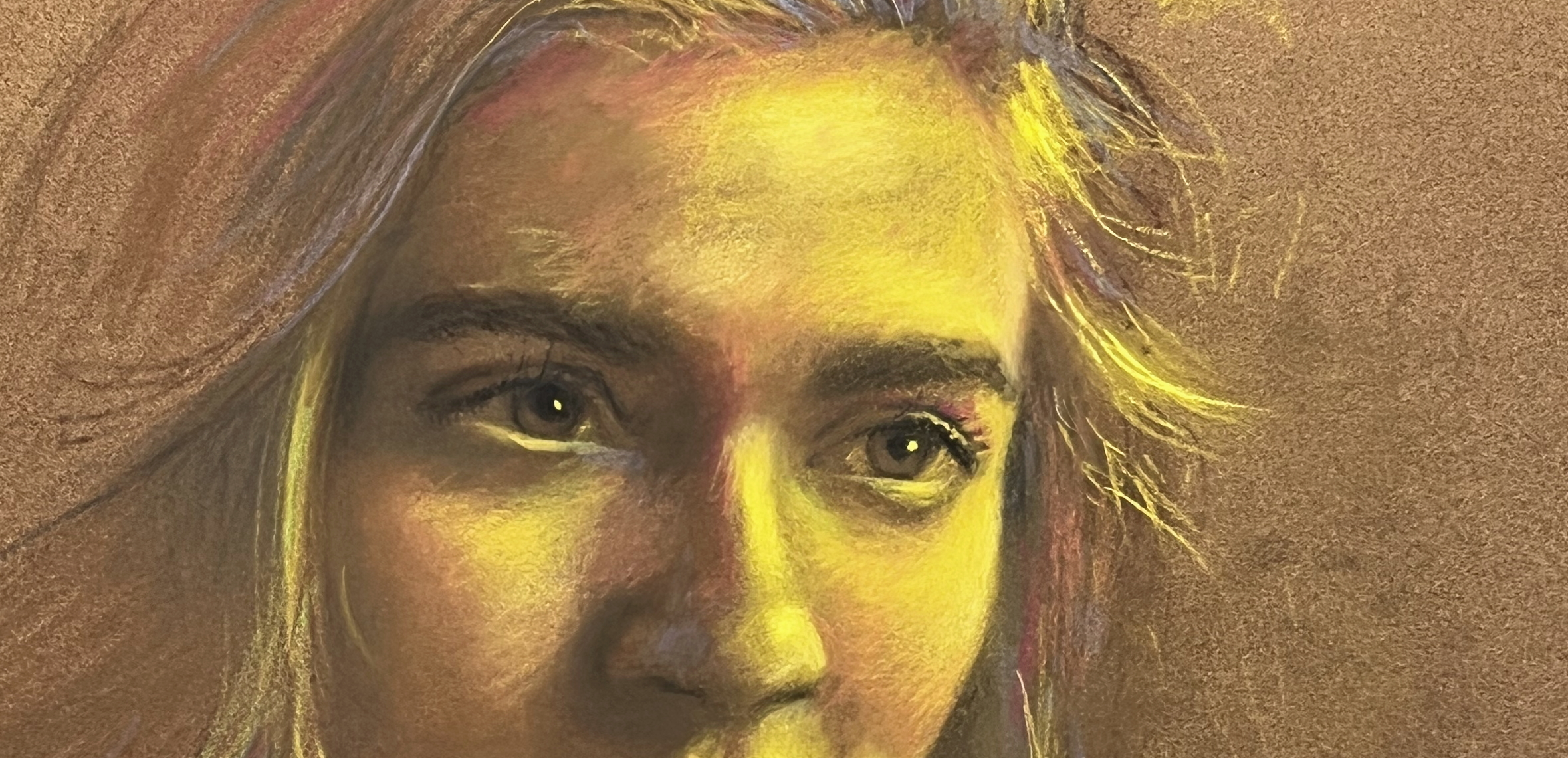 ee 
Last week I talked about "getting lit" with Eric Rhodes on Art School LIVE. 
If you know how I work at all, you know my paintings go through 5 layers, so I decided to show part of my process of building a painting and showed the second stage- which is my  "Find the Light" stage. Or as many refer to it- the "yellow stage."  If you missed the demo, here is the link.
https://www.youtube.com/live/cy5GGVEc6JQ?feature=share
Now many artists may think I just throw a bunch of yellow on the portrait.  Make it "sunny" or whatever. But it is much more deliberate and complex than that.
Eric made the joke that I was busy "getting lit" in Greenville SC – and I agreed! Light is the one thing we as artists are the most fascinated with and yet it is a struggle to understand.  So the yellow stage is crucial – and I can teach you why. Especially when working from photos which tend to thwart what we are actually seeing. 
Let me help!
In my demo I showed how to literally slow down and look closely at what the light is telling us about complicated surfaces like the complex topography of the head.  And there is a lot more to know about light too. The LAW. The 5 Rules. If you seriously want to learn about light and how to get those pastel sticks to glow without thinking about "hard" or "soft" (because trust, me, that DOES NOT MATTER) please join me for my next online workshop on September 23rd and 24th.  You can join in from anywhere in the world and I guarantee you will never look at your pastel sticks the same way again.
Plus, you will have the recordings from the 2-days to watch whenever you like so you can replay me gabbing about light and how important it is forever…
Below is the finished demo of where it wound up at the end of the 30 minutes.  I like it so far, so I do need to finish it. I've been meaning to have a new, pretty portrait of my oldest daughter for a while now so I will move it through the next 3 layers to finish it.
Want to know all about all 5 layers?  I can teach you how to use pastel transparently.  Yup- Eric and I chatted about that too…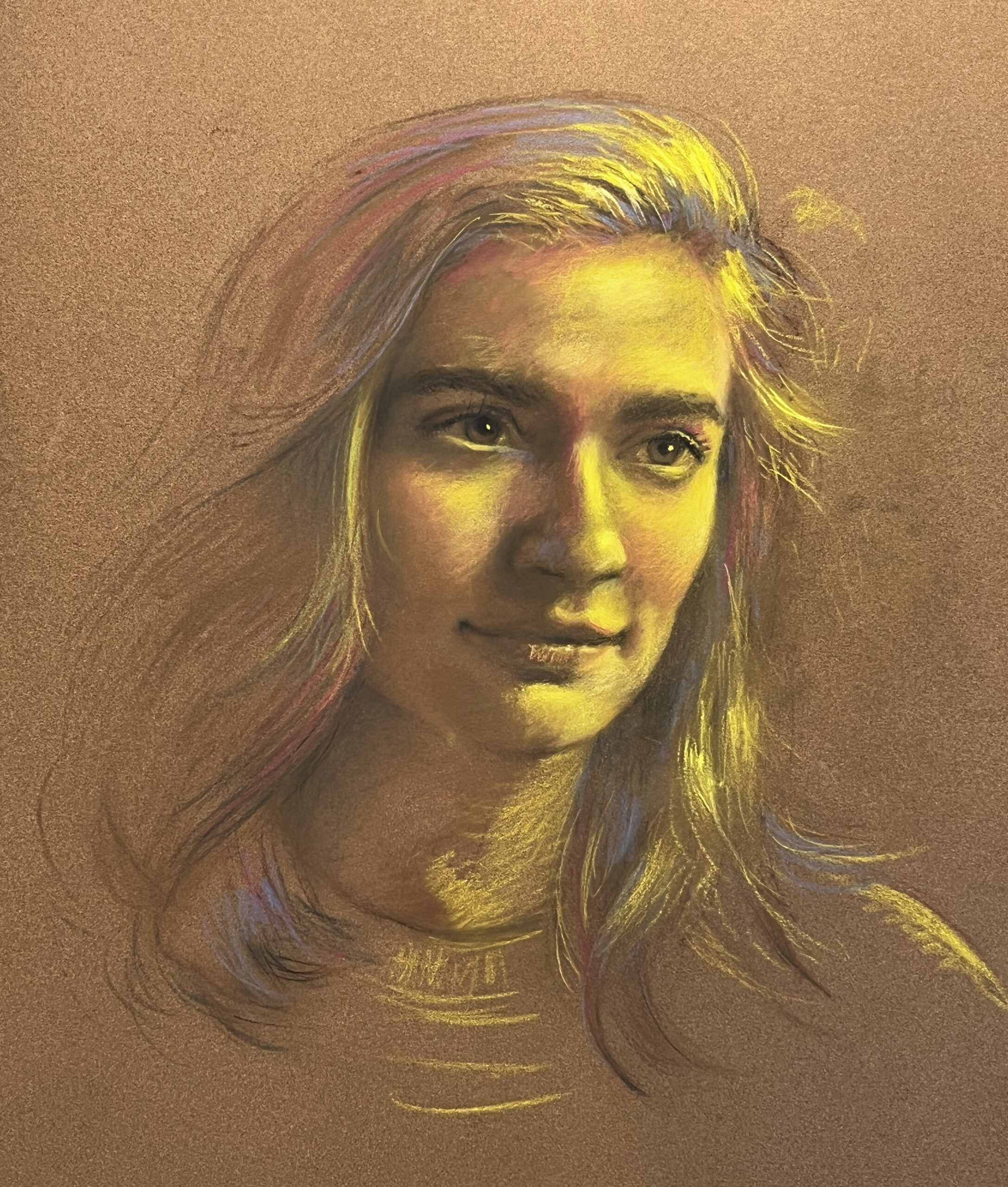 So come get lit with me…
I will teach you everything you need to know about light. Learn about "Larry the Light Beam" and why it is so important to understand what he and his friends have to show you about form, color and painting. Learn why photos lie to you about light and especially how to correct for it. 
Can I get a shout-out from anyone that has taken a past workshop before?  Never see things the same way again, right? 
Save a spot by sending me an email at [email protected].  Cost is $295
The POWER of Pastel Workshop
September 23 and 24th
9:30- 4:00
See you then!!!