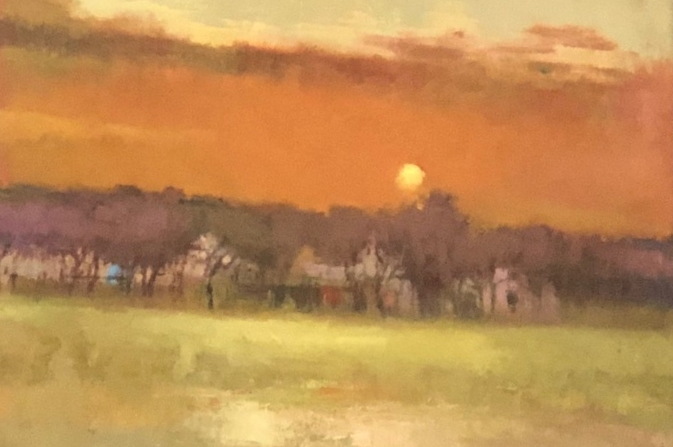 "Painting a landscape is illusionary…  like trying to catch rainbows…"
–  Phil Salvato
Monday night our Guild meeting was so extraordinary that I thought I would do a quick recap here.
Master portrait artist Phil Salvato brought both landscape and portrait paintings and shared his 55 years of painting knowledge with those in attendance. In a very casual question and answer session, he showed landscape works in progress as well as commissions. "You just gotta get in there and plan it sometimes." This stunning charcoal drawing below was a prepatory study he did for a commission.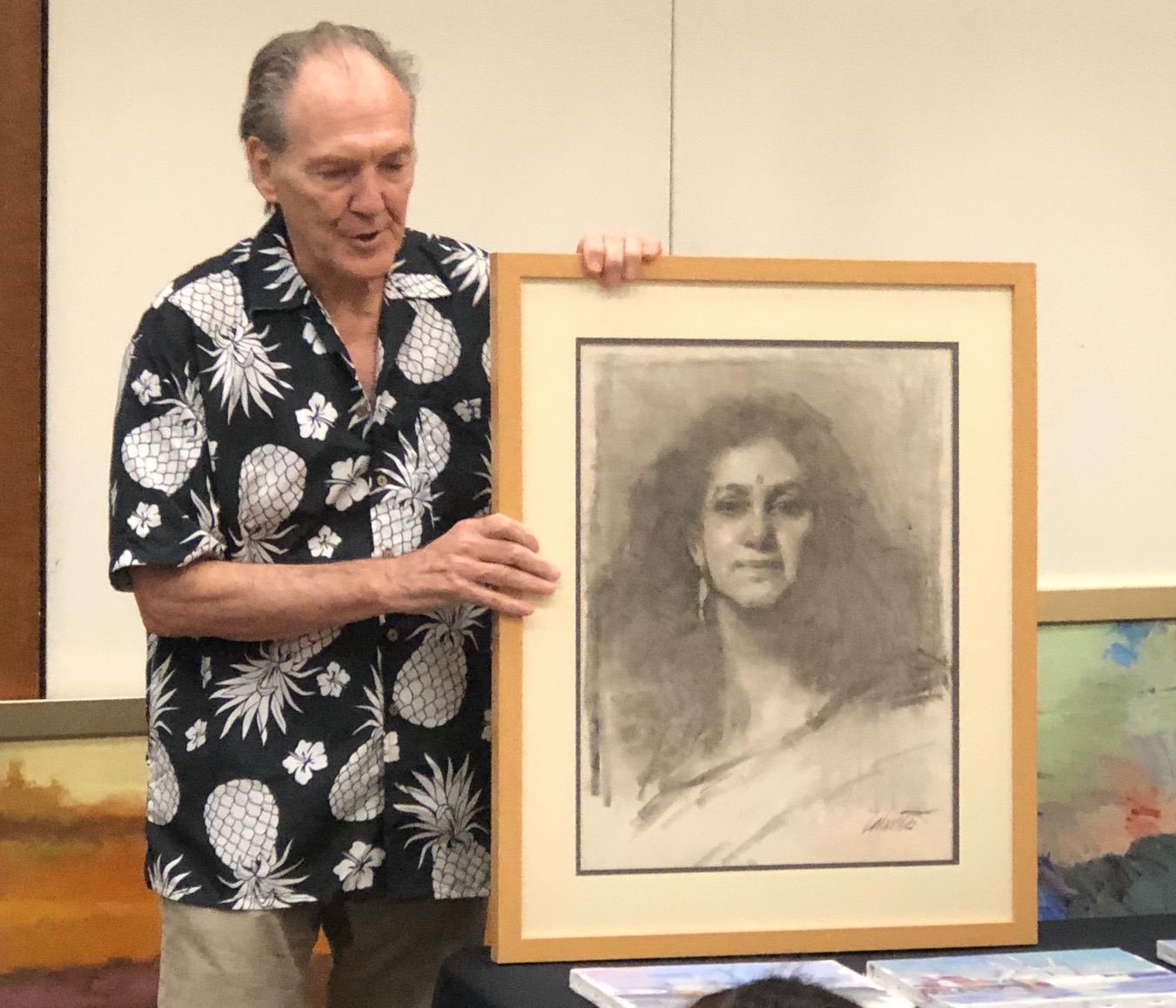 "I thought I could get away with just painting her, but I realized I had to go back and do this study. To understand the forms. Once I did this then I was able to paint her."  "This study looks more like her than any photos."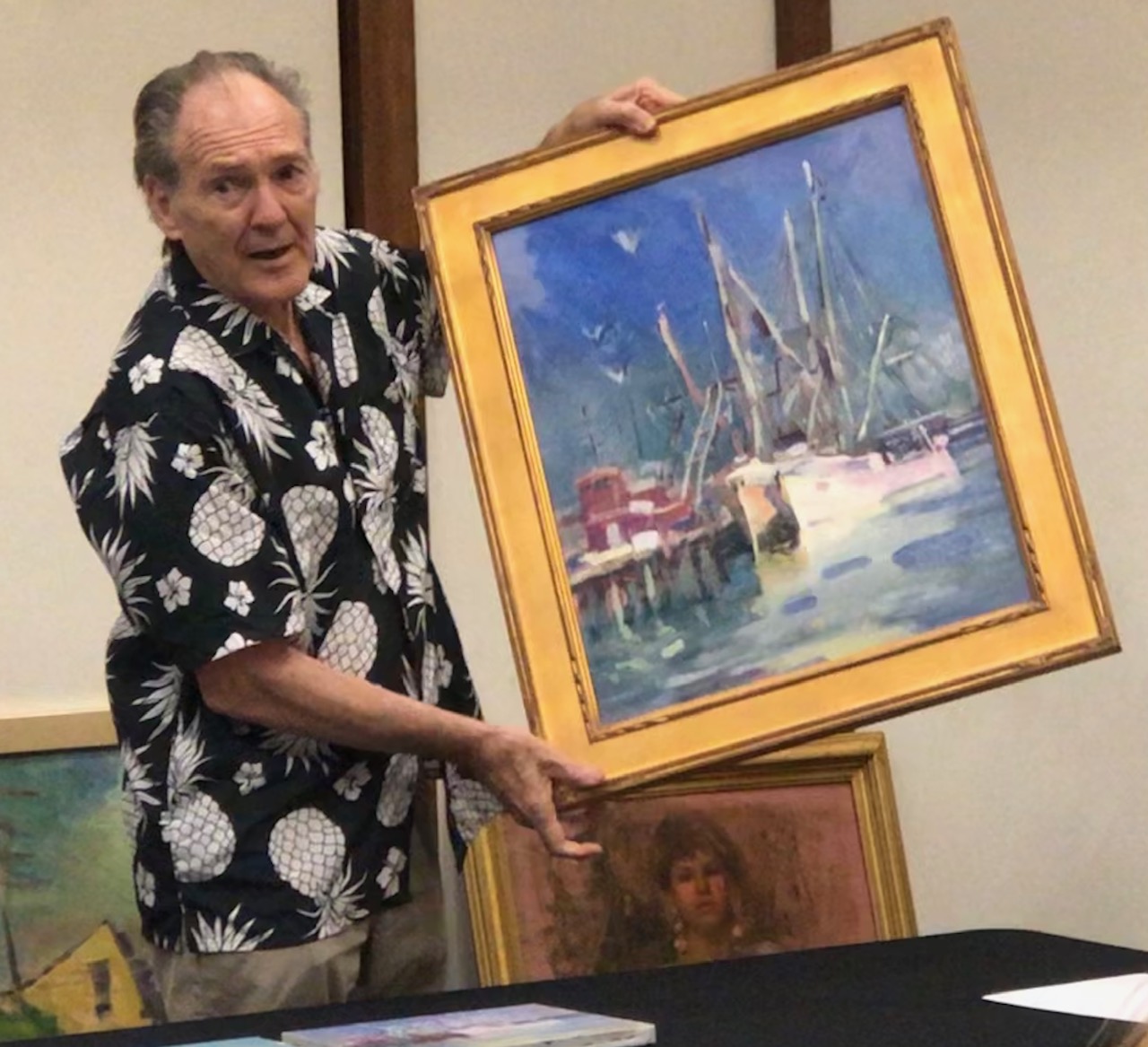 Phil talked about landscape paintings and how there is no perfect color. That sometimes you have to stick to one "methodology" and interpret what you see. In other words, pushing colors and letting other nuances go is the hallmark of a true artist. We are not copyists. He answered questions about light changing so rapidly while paining plein air- his favorite way to paint. "Painting a landscape is illusionary." he said. "Like trying to catch rainbows…"  "So we have to interpret it. Try different colors and see what sticks. The marks are the key. Beautiful marks make the painting."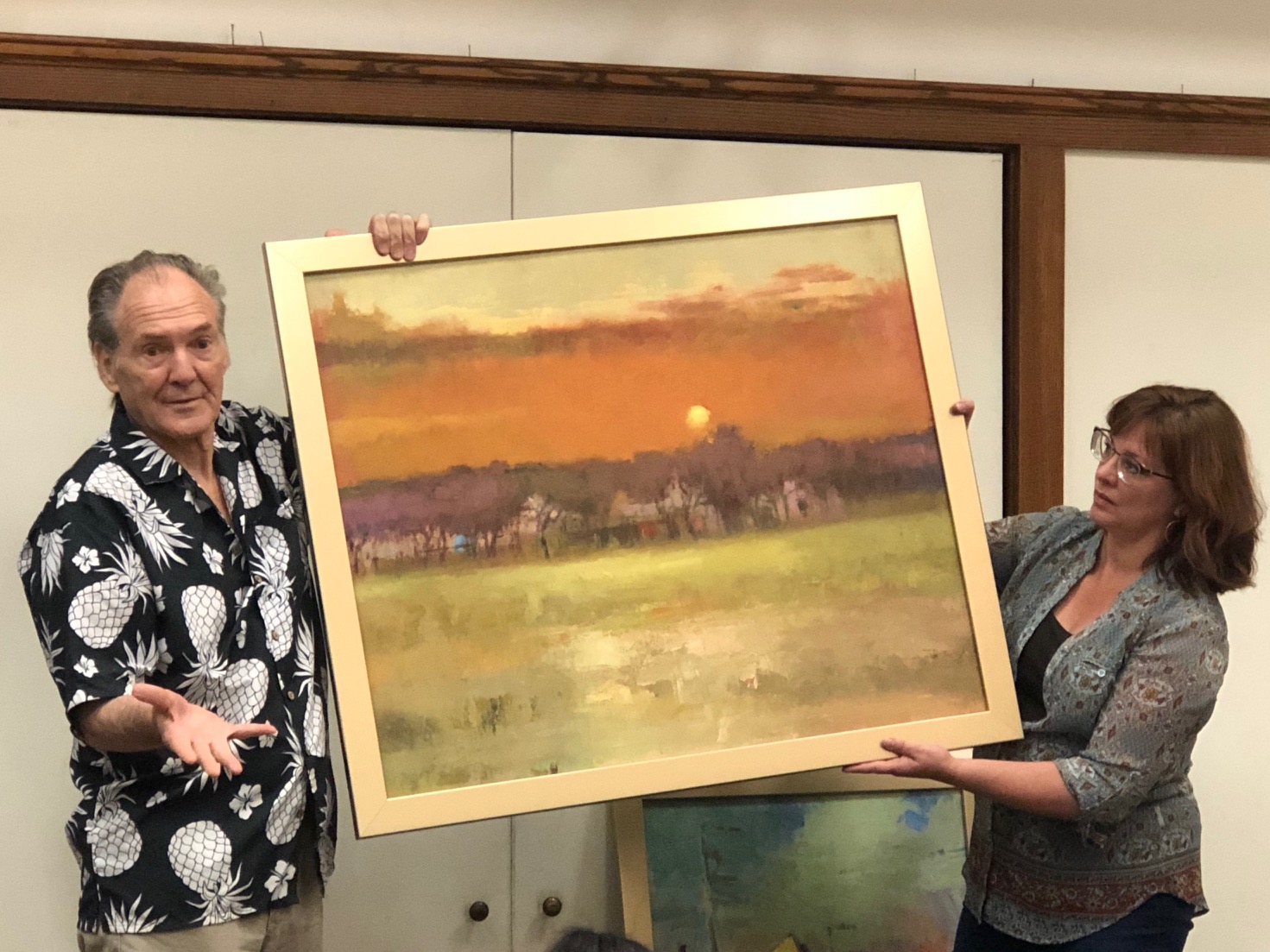 There was a lot of riveted "head nodding" going on the entire eventing as Phil spoke. It was truly inspirational and he was both funny and passionate about his work and being an artist.
I must share that I now own this painting below… (happy dance, happy dance) one I have admired in his studio and I found that it just called to me when I realized that he had brought it to the meeting. I knew I needed to bring it home. It will always make me happy every time I look at it.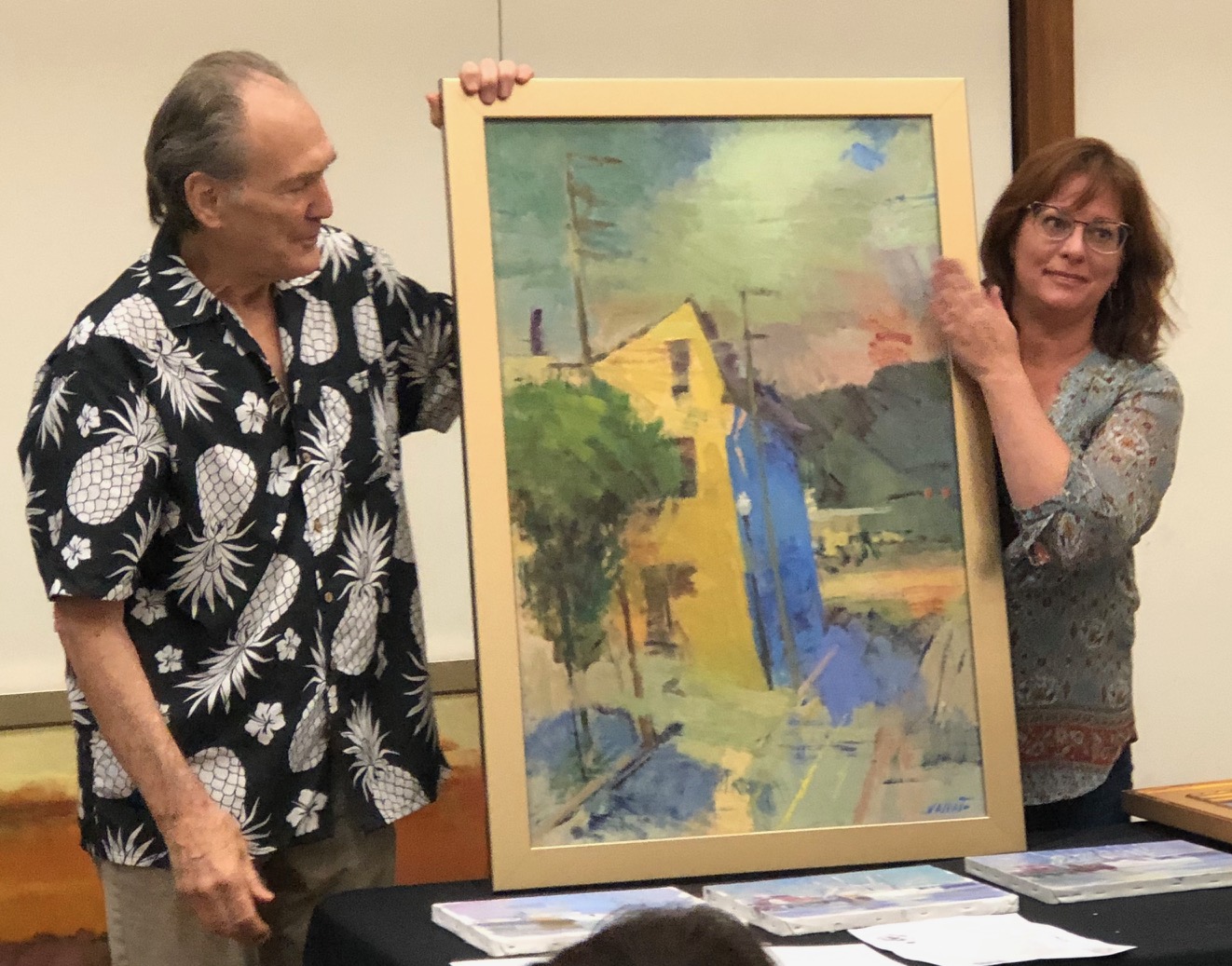 "Art brings joy" Phil summed up toward the end of the talk. "And there is nothing like being out in the open, painting under Gods' sky. You can just float home."
On July 16- 20th I have invited master artist and plein-air instructor, Aaron Scheurr to teach in Sewickley. He will be visiting from Montana and teaching a 4-day workshop as part of Sweetwaters' "master series" on plein air landscape painting. I will be there! There are a few spots left, so hopefully you can join me. These are Aaron's works below…
and a link to his site:  https://aaronschuerr.com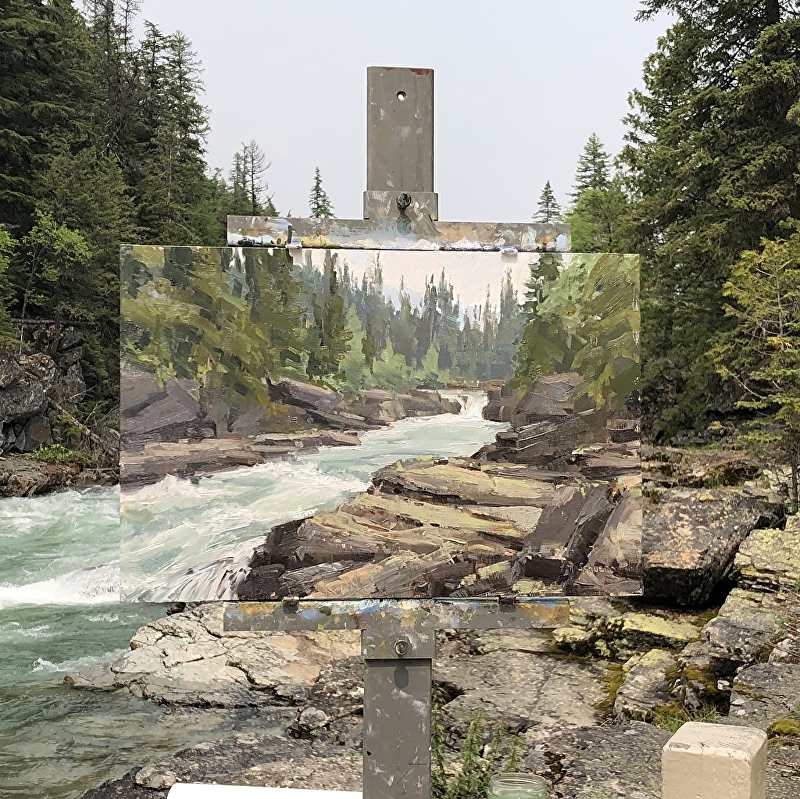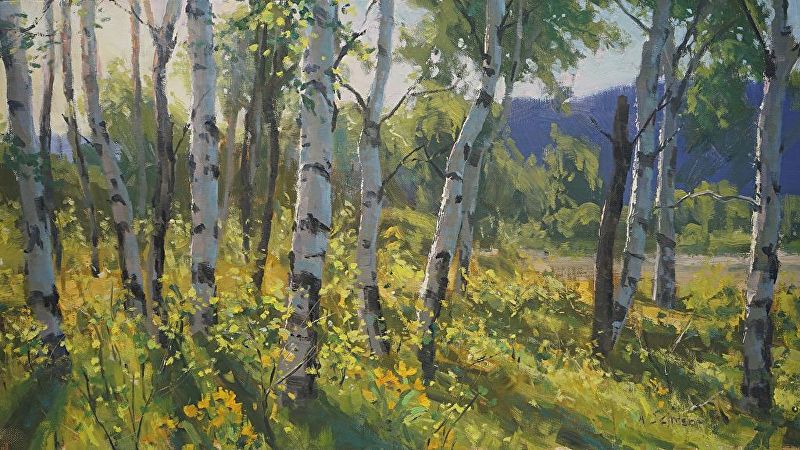 And don't miss next month's Artist Guild meeting with Disney artist, Phil Wilson! Phil has been a friend of mine for many, many years and he is truly amazing. One of only a few artists allowed to render Mickey Mouse, Phil will be sharing his original artwork and children's book illustrations. He has many stories about working with both the Disney organization and Jack Horner (the Jurassic Park guy) and how he works with him to create dinosaur illustrations. Join us at Sweetwater Center for the Arts on July 29th at 7pm!!
See ya soon!