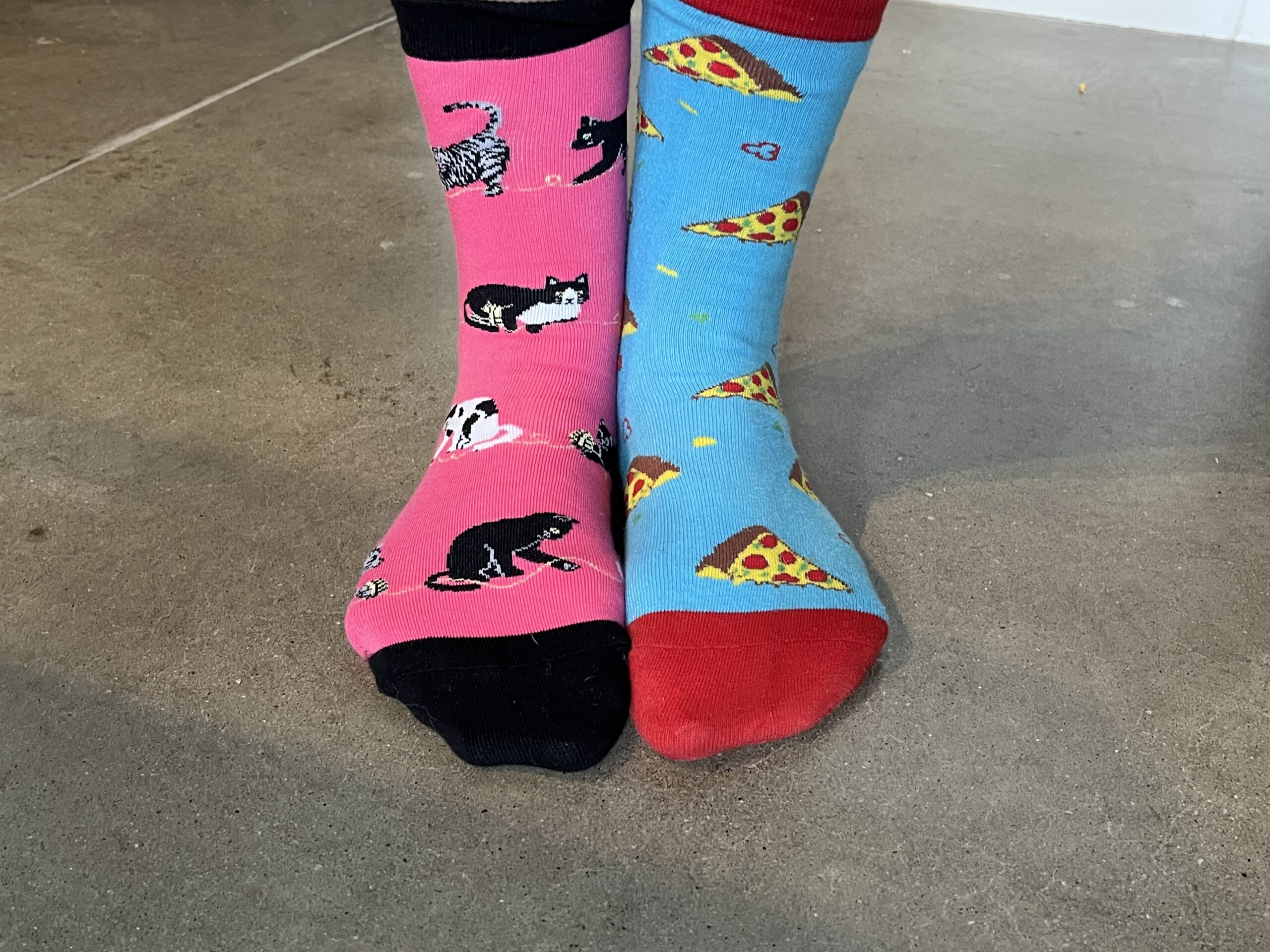 I love new socks.  There is a comfort that is hard to decribe.  It is a perfect fit right from the start. No stain, rip or tear.  So new and pristine. 
And so the last few months in my new home in South Carolin has felt like a new, fuzzy, ultra-comfy pair of socks. A perfect fit. I am not tripping over moving boxes anymore.  When I see a Greenville sign on a highway it makes me smile to be driving home. I started teaching at the Greenville Center for Creative Arts. (Figure Drawing every Thursday night! 6-8 pm, so drop in!)  I started to make friends and I know now where the grocery stores are without Waze. My son has adapted too and the last few months have been spent driving him to basketball practice or games where he frequently started as the point guard at his new high school. I'm a Basketball Mom! 
A perfect fit. But it hasn't all been rosy.  It is not easy to leave behind friends, family and clients in my hometown of Pittsburgh. And the holidays had a bit of nostalgia around the corners. But this year has started off with a bang and I know it will only get better. 
I was asked to jury the National Show for the Southeastern Pastel Society. So In April I will be at the Exhibition Opening on April 20th in Atlanta and will be leading a gallery walk and talking about the work in the show. I hope you can attend. Then on April 22 and 23rd I will be doing an online Portrait Workshop with the group. The workshop is open to all so please join in if you can! Register with [email protected] 
Then I got a call from the Pastel Society of the Southwest. And they wanted me to jury their international show which they said was always held in the first week in October.  I was enthusiastically answering yes to come and teach a workshop as well until I realized that it conflicted with my daughters' wedding in Antigua so I had to decline.  Bummer! But to my surprise a few days later I was told that the group had an emergency board meeting and decided to move their show and the workshop to the following week to accommodate my schedule so that I could be the juror and teach my in-person workshop with the group. Truly a huge compliment! So I will be in Texas Oct 15th-18th.  Two weeks later I will be running a workshop for the Pastel Society of North Carolina.  Specific dates on that coming soon.  
Then in November I will be back in Austin, Texas with the Pastel Society of Central Texas. Workshop dates are Nov. 17-19th.  
Until then I have my first In-Person "Power of Pastel" workshop coming up soon on March 4 and 5th at the Greenville Center for Creative Arts. I promise it will change the way you think about this medium forever.  And if you can't make the in-person workshop, I also have 3 online workshops in March- My 2 day "Power of Pastel" workshop and one day concentrated workshops on Color and Composition. I would love it if you could join me.  
Checkout the webpage- https://swannportraits.com/workshops/
And my easel has been put back together and I am painting again in my living room.  I live in an old cotton mill that has been turned into really cool artist lofts so I am back to painting under natural light. So wonderful. My drafting table and about a hundred paintings are in storage, but that's ok.  I'll have a more formal studio space soon at the Art Center. I have a few ideas that have been tapping me on the shoulder for a few months now so I just have to find them, nurture them and then let them out on the canvas.  
So 2023 is starting off great! 
Please stay tuned- this blog is officially back and I'll be writing about art and life every Wednesday again.
So glad you are here with me.  
Catch up soon!