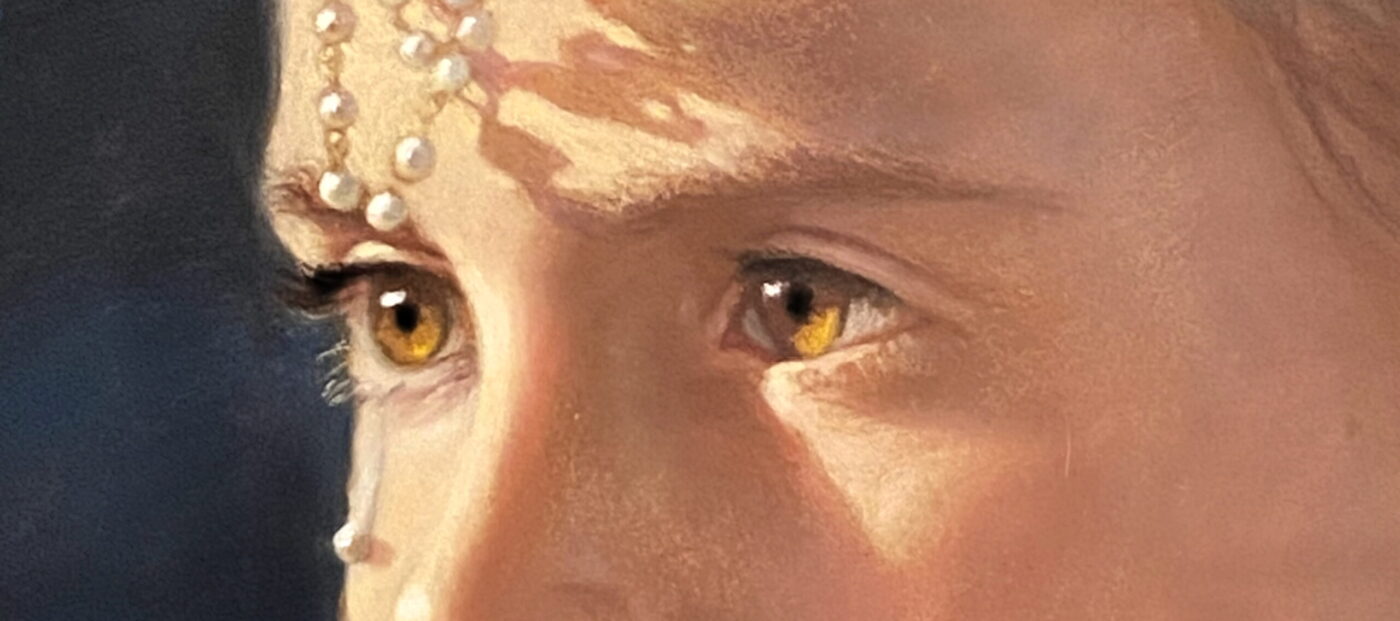 I found myself recently staring back at an old friend.
If you are familiar with my work, you probably have not seen this painting. But for me, I feel it is one of the most significant that I have ever done. A break-through piece. It is a pastel of only 15″ x 15″ but I hadn't seen it for a few years, and recently it came back into my possession.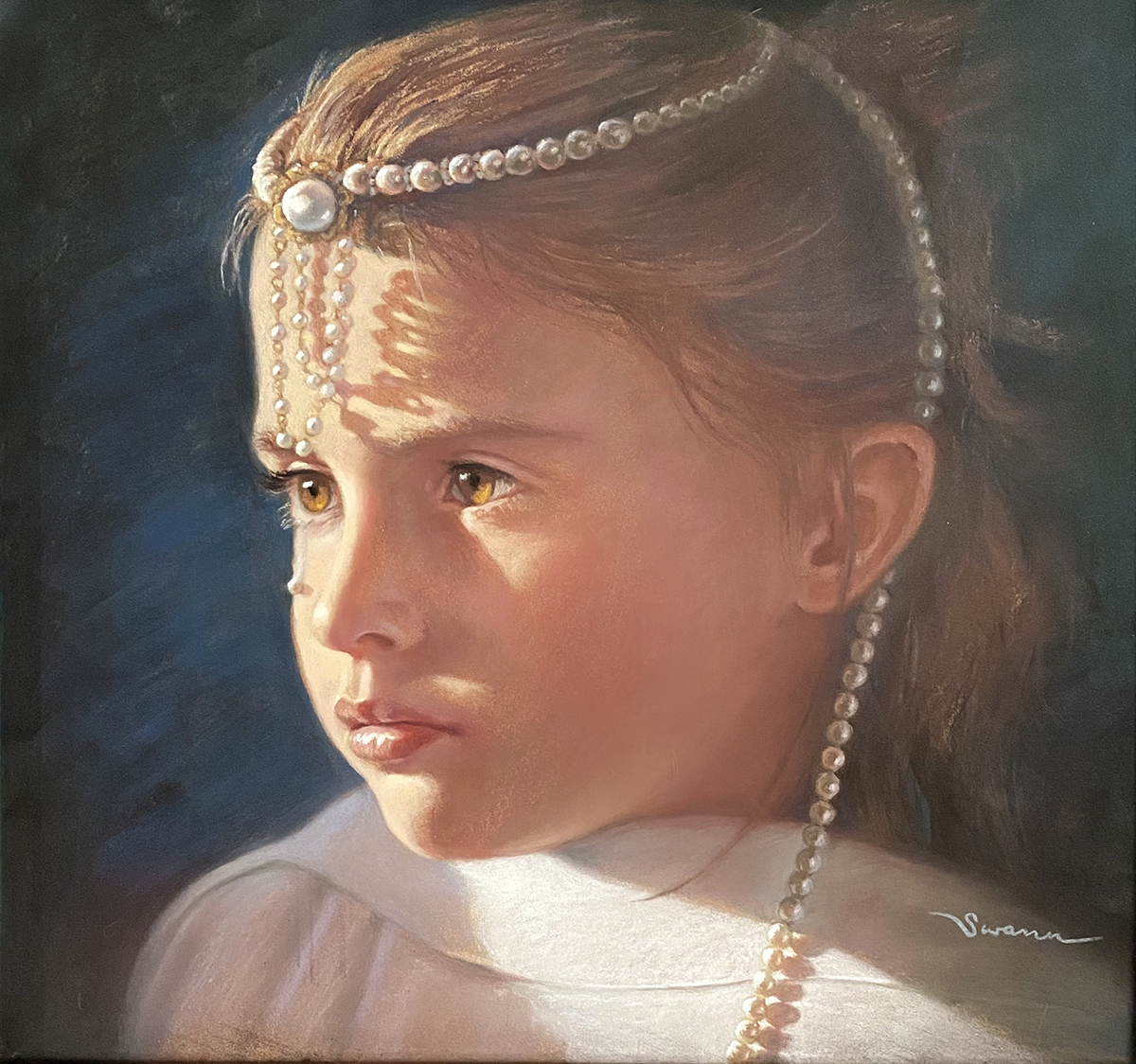 Sometimes the story behind a piece is the best part. And this is no exception. I did this about 16 years ago. It is the first painting where I figured out the way that I work now and one of the very first where I felt the story was the most important thing.
This is my oldest daughter at about 6 years old. There was an exhibition with the Pittsburgh Society of illustrators which I wanted to enter. They occasionally put together amazing shows of very rich talent. And this time they had a show theme of Fairytales and Fantasy, with a stress on Mystical characters.
I remember at the time thinking that I did not create images of dragons and such, but I could dress up one of my daughters to be a character in a story, but which one?
I came across a Russian fairy tale that told the story of a young princess that cried tears of pearls. She was banished from her home by comparing her love for her father to salt. She got lost in the woods and her trail of pearls was found by a prince… blah blah blah… happily ever after. There are many versions of the story, so it is worth looking up.
I was fascinated by the thought that the tears we cry have worth.
My daughter was all into playing dress up and especially of being a princess. I took one of my white-collared shirts and put it on her backwards. On top of her head is a pearl headband that is just laying on the top of her hair and in front I attached a pin that had pearls on it. I'd had that since I was a little girl. I liked the complex shadows that were cast across her forehead. Another string of pearls were attached at the back and fell down behind her ear.
I remember her sitting for me for short periods of time and asking her to say to herself, "oh, my kingdom…" while staring off into space out the window while the sun was shining into her face. (Oh, her amber-colored eyes! – and yes, her name is Amber…) Then I actually taped a pearl to her cheek with masking tape. (to see the pearl accurately, right?) Yup- mother of the year. She giggled all the way through it and now at 23 is still a trooper when I torture her for a painting. It is a funny memory for us, and I guess another reason why my kids have had a "special" mom.
Looking at older paintings is like seeing an old friend. It is comforting to me. I love seeing paintings I have created for families over the years after some time has gone by. Because I am not just looking at what I created, but I am also looking back at me. What I deemed important then. What decisions I made. What errors are in the work that I was not aware of then and yet see now. It is a tangible marker of growth. A flashback to my youth. I feel like I can pull up a chair to this painting and it will tell me stories about me.
This now belongs to my youngest daughter. She is the writer and is nearing her 3rd novel and the main character is based on this painting. She said growing up that this painting was always around, and it filled her with awe to be of her sister and now says it was always her favorite. So it belongs to her now.
Things from the past do have worth and our tears do have value. I try to remember that.
---