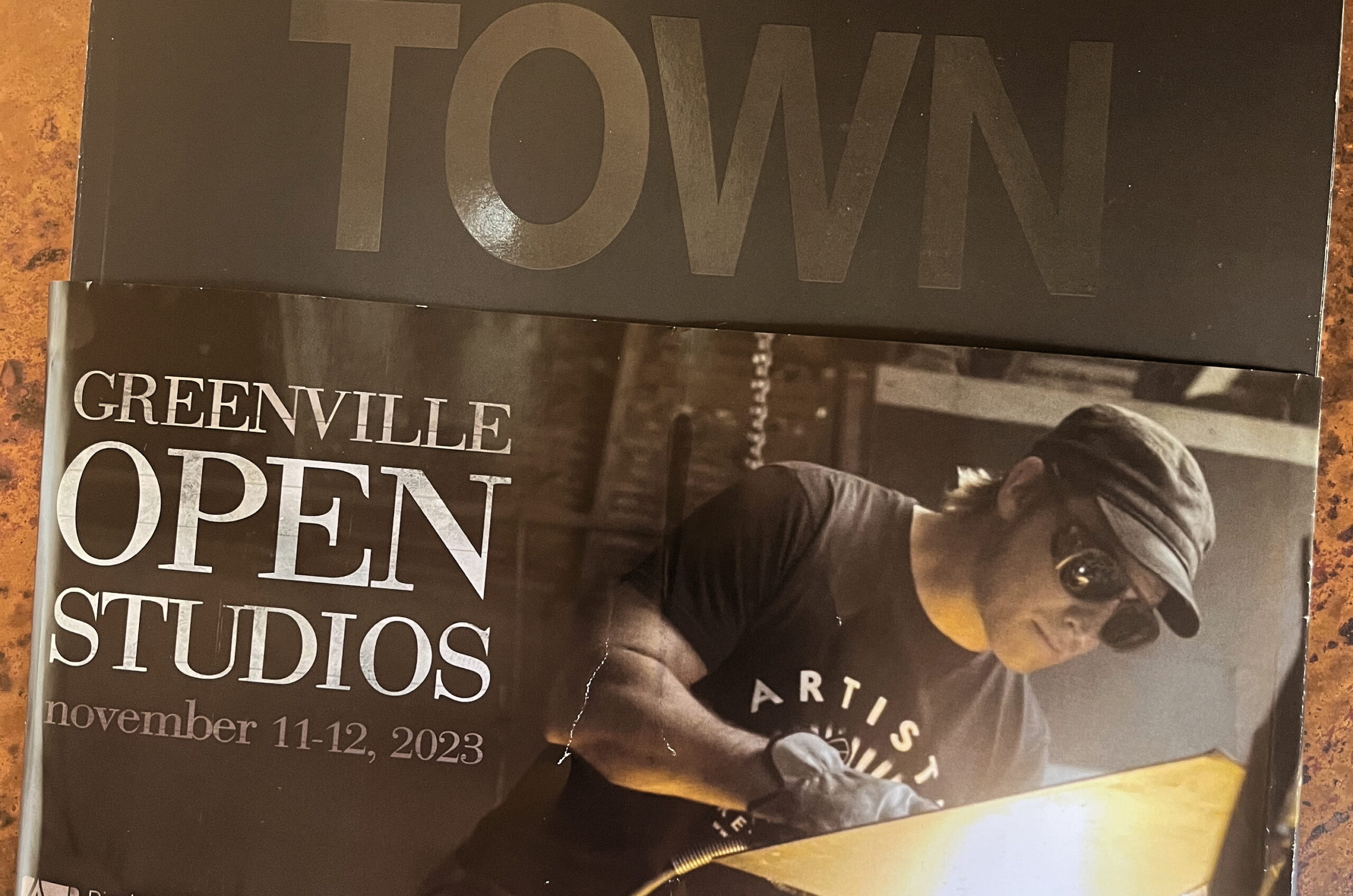 I am SO happy to be included in Greenville Open Studios this weekend!  143 chosen artists open their studios to the public all across Greenville, SC. A big part of our requirement is to show our processes of how we work.  So I am ready to show my "yellow stage!"
This weekend-long event was definitely in the "pro column" when I was looking for cities to move to last year. I am so thrilled to be included as a first time artist and to have been chosen as the "Dwayne Skinner Fellow" as a new and upcoming artist of Greenville.  I was featured this week in "Town" Magazine with an image of my painting "Indigent."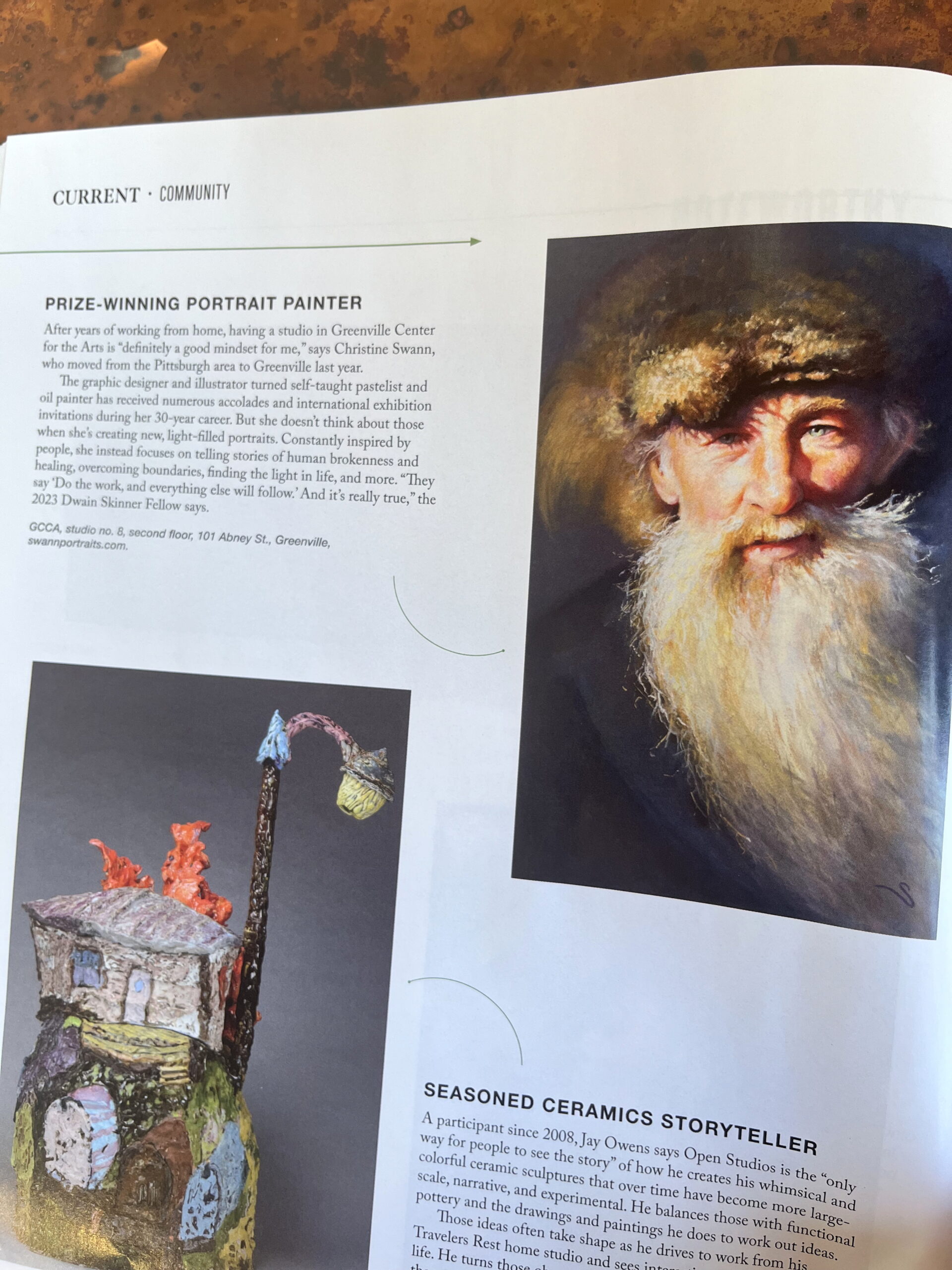 So very cool!
I am currently cleaning the studio and I can't wait to meet you and show you around!
Here is the lnk to the Metropolitan Arts Council site to check out the artists and get a map of where you can go.  There is also an app!  
https://www.greenvillearts.com/greenville-open-studios/
Here is also a link to the Metropolitan Arts Councils YouTube channel to check out videos from the artists as well.  If you haven't seen mine yet, check it out! 
https://www.youtube.com/@GreenvilleOpenStudios
See you this weekend!