Wednesday and Friday-  March 9 and 11
10am-12pm EST |  12-1pm break for lunch  |  1-4pm
LAW of Light and the "Thirds of the Head"
Build a portrait along with Christine over two days using  her 5-layer approach. Day 1 includes learning  the system of finding a likeness for a portrait quickly with the "Thirds of the Head" methodology. NO more remembering the "math" dividing up the head. It doesn't work- because we are all different! Then the afternoon will focus on Light- understanding it, seeing it and painting it. The LAW. The rules. Ever wonder if you have errors in your work from working from photos? Now you will absolutely know. This class will apply to any subject matter, but will be applied to how light acts across the complex topography of the head.
Day 2.  
10am-12pm EST |  12-1pm break for lunch  |  1-4pm
Layering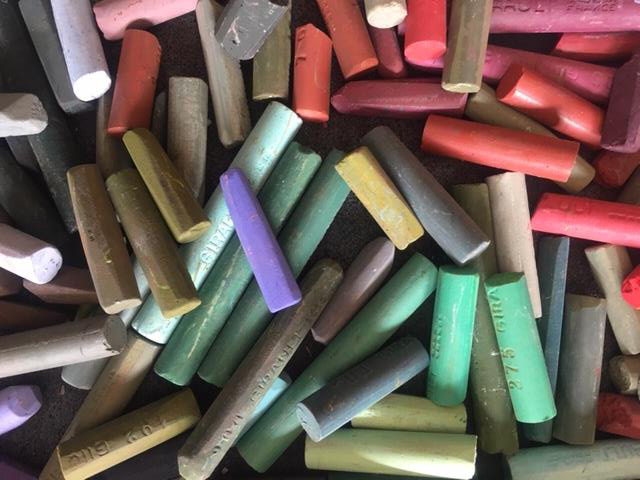 Day 2 focuses on understanding the pastel medium with Christine's philosophy of the "Power of Pastel." Take control of this medium and master those dusty sticks. Know when to use which brand. Know which pastels play nice with each other and which do not. The portrait started on Day 1 will be brought to completion on this day. I promise, you will never look at your sticks the same way again. And color? Oh yes, let's talk.
*** Must already possess a good variety of pastels. No specific brands needed, just pencils and a few brands from different companies. (which most pastellists tend to collect!) Questions? Reach out!
$300 total for both days.  Videos of the classes: both days are $200.
Payable through PayPal.