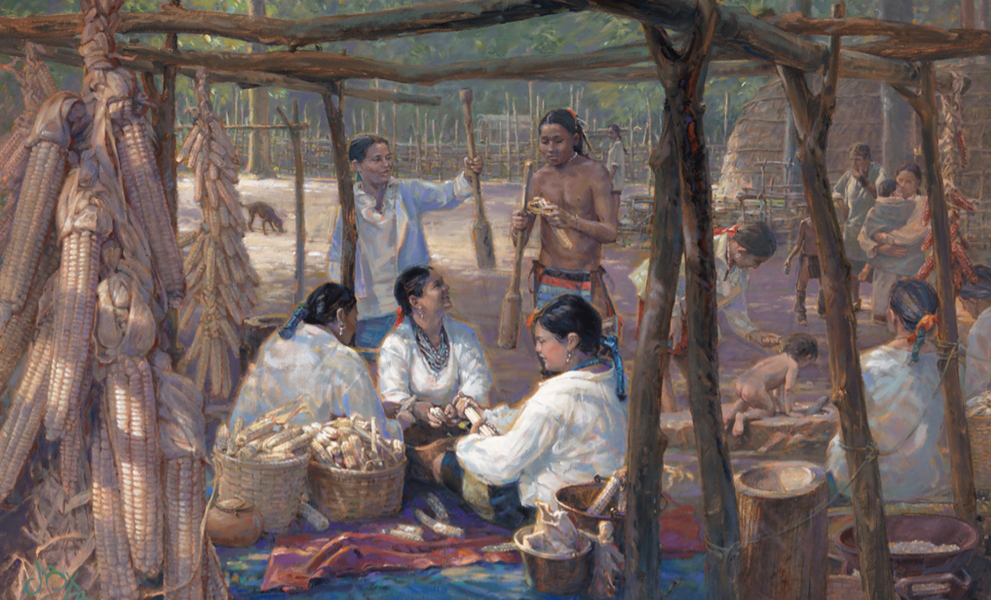 I interrupt our regularly scheduled blog on color for a recap from "Quest for The West."
This past weekend I traveled to Indianapolis, Indiana for the prestigious "Quest for The West" Exhibition. If you are not familiar, this showcases the best Master Artists working in the genre of the "American West."
Here is a link to the museum:  Eiteljorg Museum Website
I went with a friend who is an art collector as guests of John Buxton and Robert Griffing who are regulars in this show. If you are from Pittsburgh, you might remember they were both my first speakers for the Artists Guild that I founded 3 years ago. (btw- the Guild is coming back… more info soon)
Anyway, the artists that are included in the show have been formally asked by the Eiteljorg Museum to participate in this very special Invitational Exhibition. There were truly brilliant works on the walls and I had never been to an art collector "Auction" before.
Here is how it worked- each painting or sculpture had a box beside it. If you wanted to buy a particular work you had to put your name in the box with your "patron" number and if your name was chosen, you then had the "first right of refusal" to buy the work.
On the first night there was a "miniature" auction where the 51 participating artists had creating tiny works to also be auctioned off. My friend really wanted to purchase one, but her name did not come up for a single work. We both looked at each other and realized that unless her name was pulled the next night for a piece from the big show, she might go home without anything.
Here was the tiny (amazing) piece from John Buxton… he also created the one in the header above which was in the show.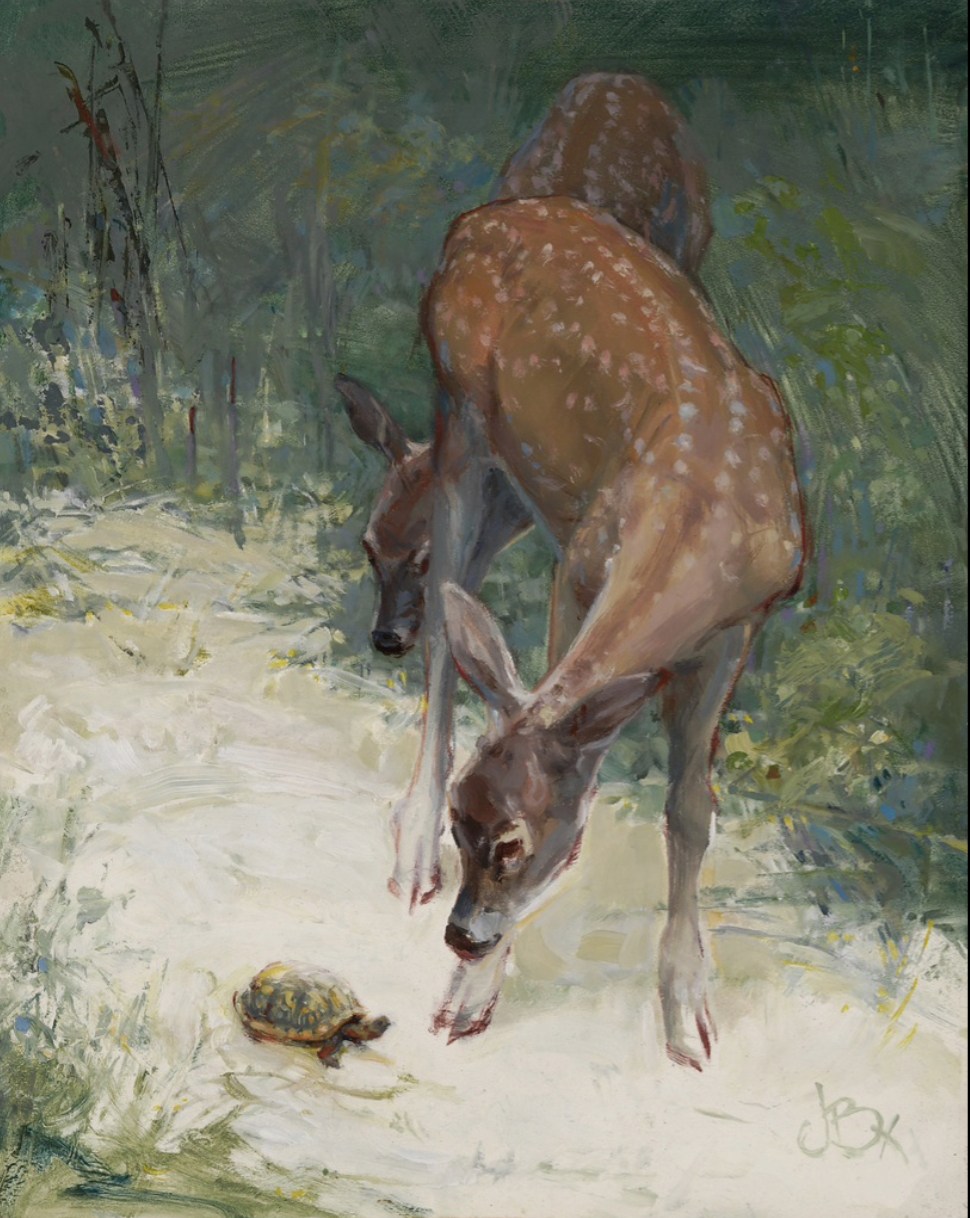 How sad is an art collector that is not able to buy art?
Pretty sad I'll tell ya…
So, on Saturday night we both put our names (with permission, of course) in the boxes for the works that she wanted to purchase. With 51 artists in the museum and each of them with 3-6 paintings each, we hoped we would get picked for something. There were many brilliant sculptures as well.
A bell rang out at 6pm. The docents descended and started pulling names and listing them. The first name on the list had 20 minutes to decide if they were purchasing the work or not, and if not, then the next name on the list got the next chance to buy the work.
It was thrilling I tell ya!
Especially when my name was pulled first for 4 works of art!!! I admit, I jumped up and down like a little kid- is that proper decorum for an art collector? I don't know and I didn't care. I was happy my friend got to buy some work! And buy she did. She got pulled first for another 2 works and so then bought all 6 pieces. Four paintings and 2 sculptures. Including a work from our friend and host, Robert Griffing.
I have never "purchased" so much art before in my life. I hope to get to do it again one day with my own money.
The museum sold over $1.2 million dollars worth of art that night. Whoo ee! To say there was a lot of happy artists at the banquet that night is an understatement. We got to meet and talk to nearly all of the artists. That was the best part- hearing their stories, finding out the "behind the scenes" struggles they had with a particular piece and celebrating their sales.
Curt Mattson, you are a hoot!
So freaking cool. Below are a few photos from the weekend. I am also including links to some of the artists that I got to meet. Most I have admired for years. You may know their names already.
Here is the piece my friend bought from master artist, Michael Dudash. A link to his site is below…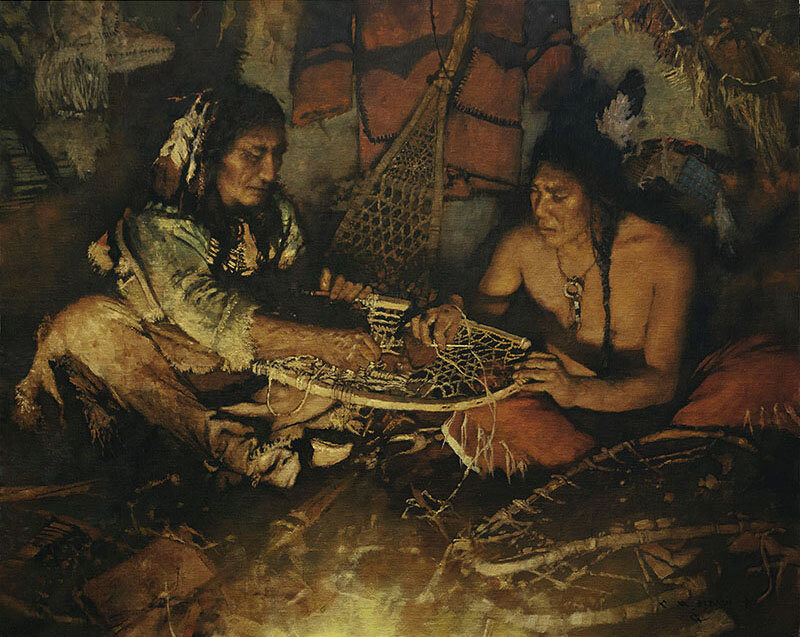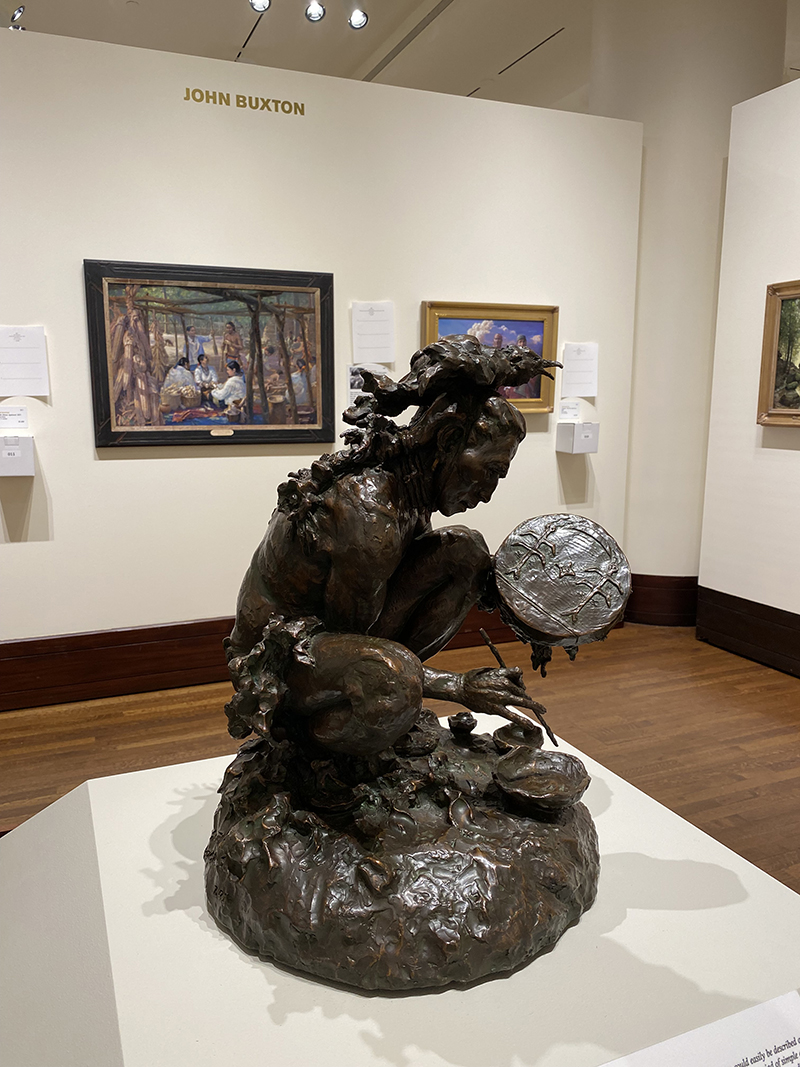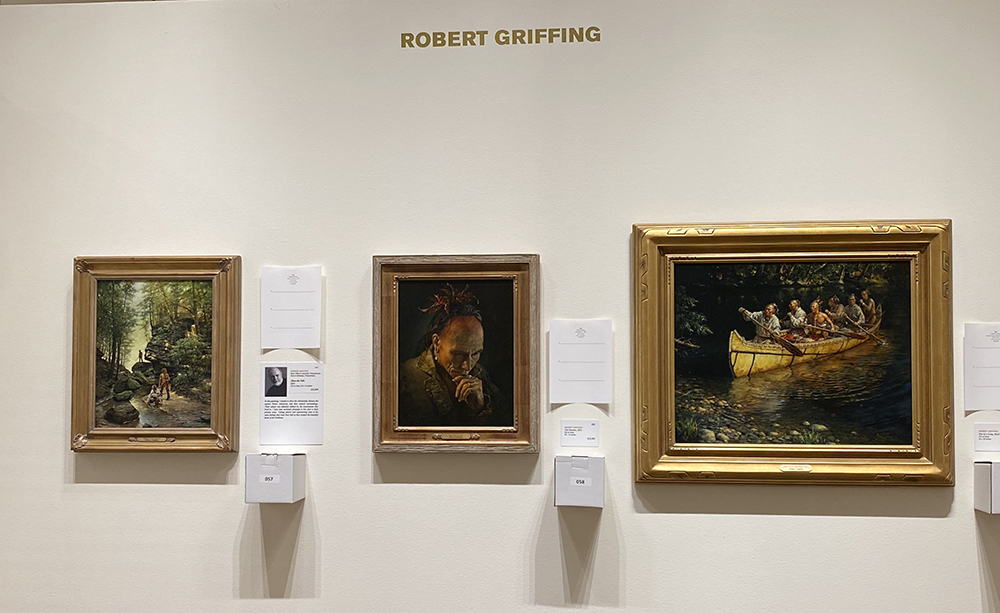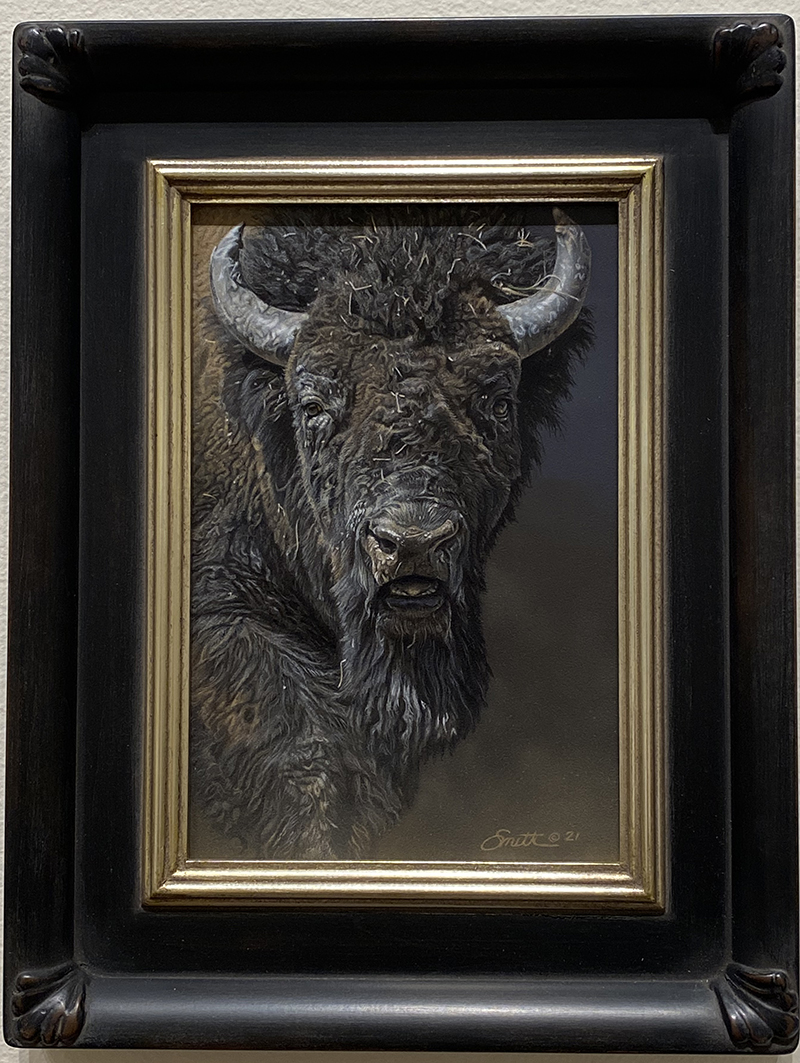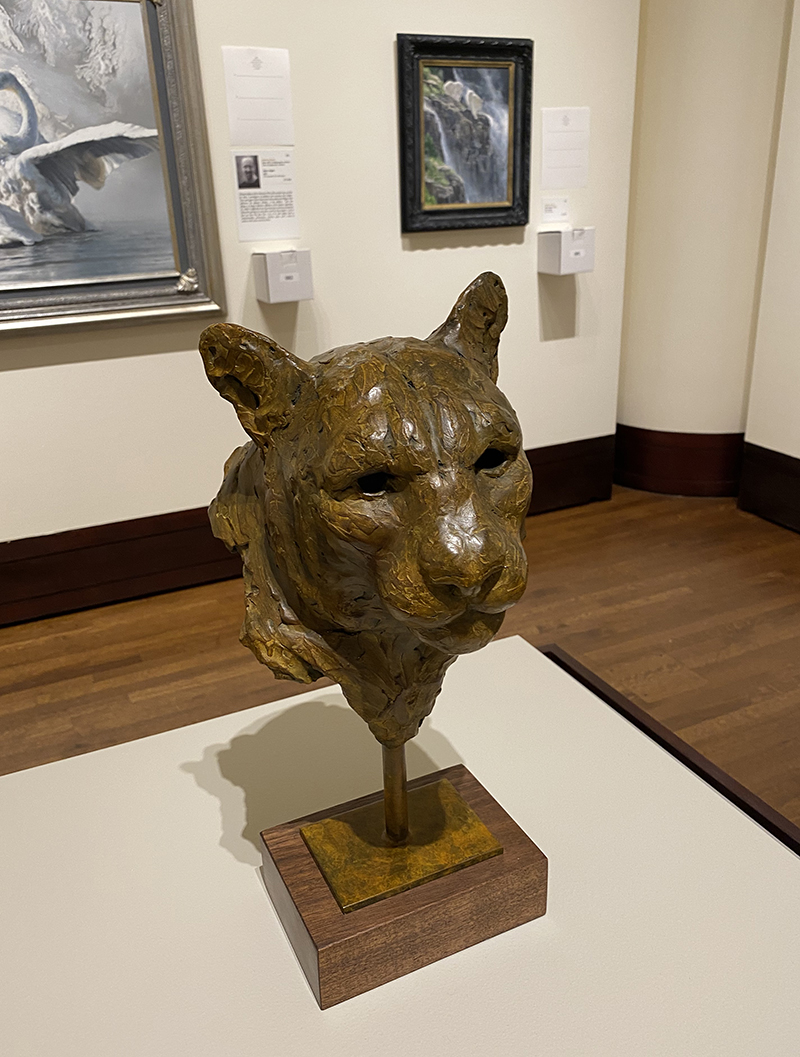 And then I realized that one of the artists that was part of the show I had met before when I was in my early twenties. If you follow along with these blogs, then you will know I have referred to workshops I attended in Montana with Jack Hines and Jessica Zemsky in Big Timber in the '90s. Those life-changing workshops were really that– life changing for me and the reason that I teach about light now.
So, getting back to this now-famous artist. It was the first time either one of us had drawn in a life class before. (And I have loved it ever since) But this artist was having a tough time when we set up side-by-side as our model was striking her pose along with three others in this huge barn on the first day. He was a little timid? I heard him say, "I don't think I can do this"… and I giggled. Well, apparently, the model heard him too and she promptly stamped her foot down and threw her breasts toward the poor guy and pinned him with a direct stare.
Yeah, he lost it. Bright red. Hehe…
We laughed about it 25 years later this past weekend. He is obviously doing very well now and to protect him from becoming bright red again, I will not post his name, but know that he is a very masterful artist now.
(We also have memories of dancing on a table in a bar on Michael Keatons "Batman" ranch in Montana, but that is a story I'll keep to myself….)
Enjoy these artists!
Robert Griffing
https://www.paramountpress.com/
John Buxton
https://www.buxtonart.com/
Michael Dudash
https://www.cmdudash.com/
Curt Mattson
https://curtmattson.com/
John Fawcett
https://www.johnfawcettstudio.com/artwork.htm
Heidi Presse
http://www.heidepresse.com/
Scott Rodgers
https://www.scottrogerssculpture.com/
Brent Cotton
https://www.cottonfinearts.com/index.html
Mark Kelso
http://www.markkelsoart.com/original-paintings-2/
P. A. Nesbit
https://www.panisbet.com/gallery
Heidi Presse
http://www.heidepresse.com/
---