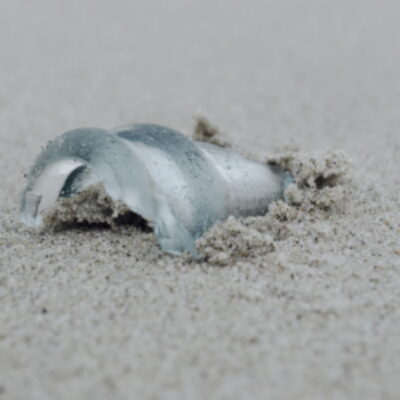 Like a bad penny or a piece of seaglass that finally washes up on shore… I'm back.
I love seaglass. I always have. The fact that a piece of a sharp, shiny, broken bottle that is considered a piece of garbage can get tossed around by the ocean and wind up a beautiful, softly matted color with all the edges rounded off appeals to me.
Kind of like life. With time and enough wearing down around our edges we can become softer too.
This year wore me down. But I have tried hard to let the good things in life wash over me the last few months. I even wound up in the Caribbean at the beach (visiting my daughter) and spent hours scouring the shorelines for seaglass. Healing. Both emotionally and physically. Now my memories of trauma are softer too.
So my silence is broken and it is time to speak up again. And the first thing on my agenda is sharing my new body of work. Starting next week I will introduce you to what I have been up to for the past few years with a brush in my hand and oils on my palette. It has been a labor of love and a deeply personal journey. I am happy to see this series of 12 portraits finally come together.
"Broken Vessels"  will be exhibited at the Christine Frechard Gallery in Lawrenceville in Pittsburgh. Opening is October 8th from 5-8 pm. I will keep reminding you until then….
I do hope you can join me.
But until then here is a sneak detail from the first panel…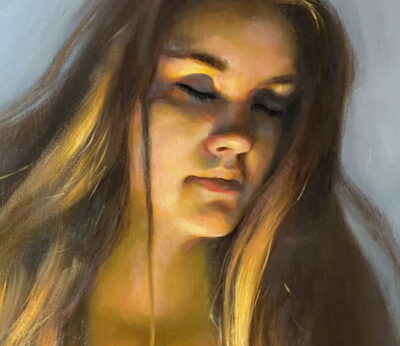 …and then this is what I did to it…..
Click here to see what I did to this portrait…
Imagine me in safety glasses…..hehe…. the full portrait and all the reasons why next week….