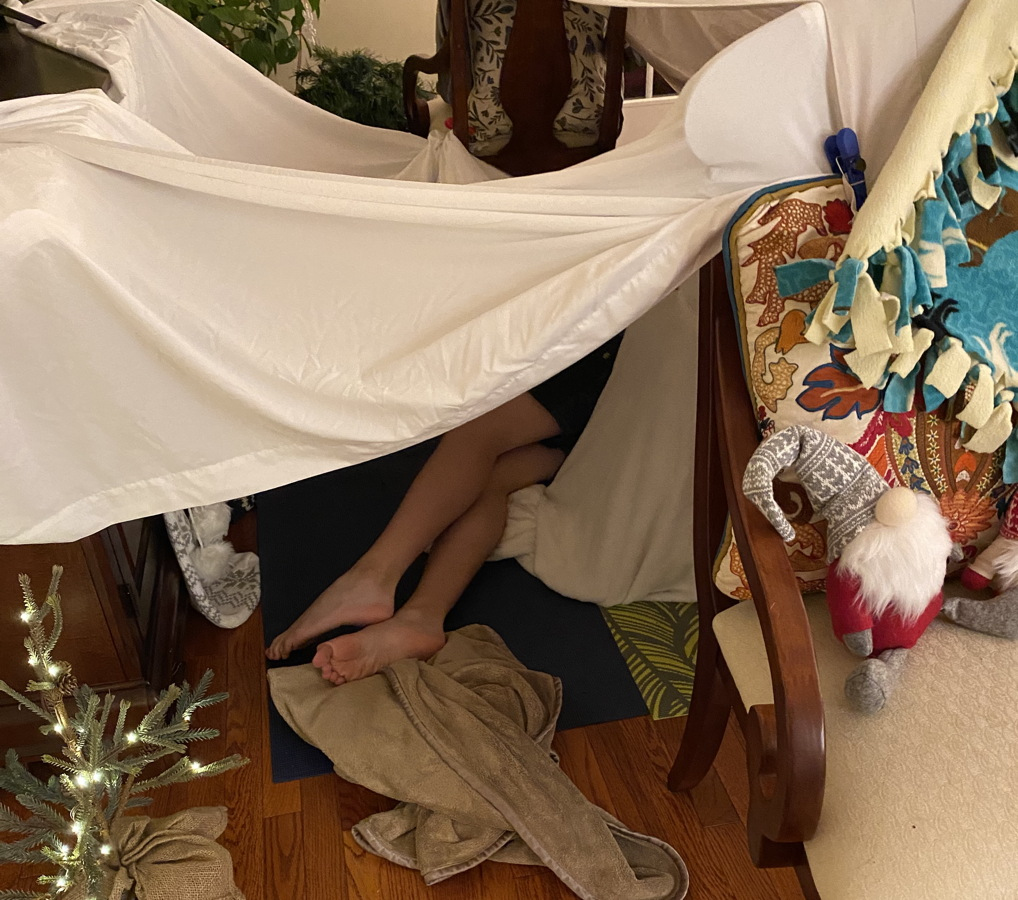 Please tell me 2020 is almost over…
I don't need to remind anyone that this has been a tough year. 2020 taught us some hard lessons about appreciating what we have, the value of our health and finding new ways to entertain ourselves while the world burns.
Last week on Thanksgiving day my two children and I decided it was not even worth trying to recreate any kind of "normal" American holiday. (my oldest is gone and permanently living in the Caribbean) We had a powwow and wrote down what we wanted to do on the holiday. Eating sushi and building a large blanket fort was at the top of the list.
So, to the confusion of the cats, we grabbed every blanket, pillow and sheet we could find. We picked up sushi trays and did not cook a single thing all day (my wish) and snuggled down for hours upon hours of stupid tv. We even found ourselves watching a show of other people making a blanket fort! It was epic!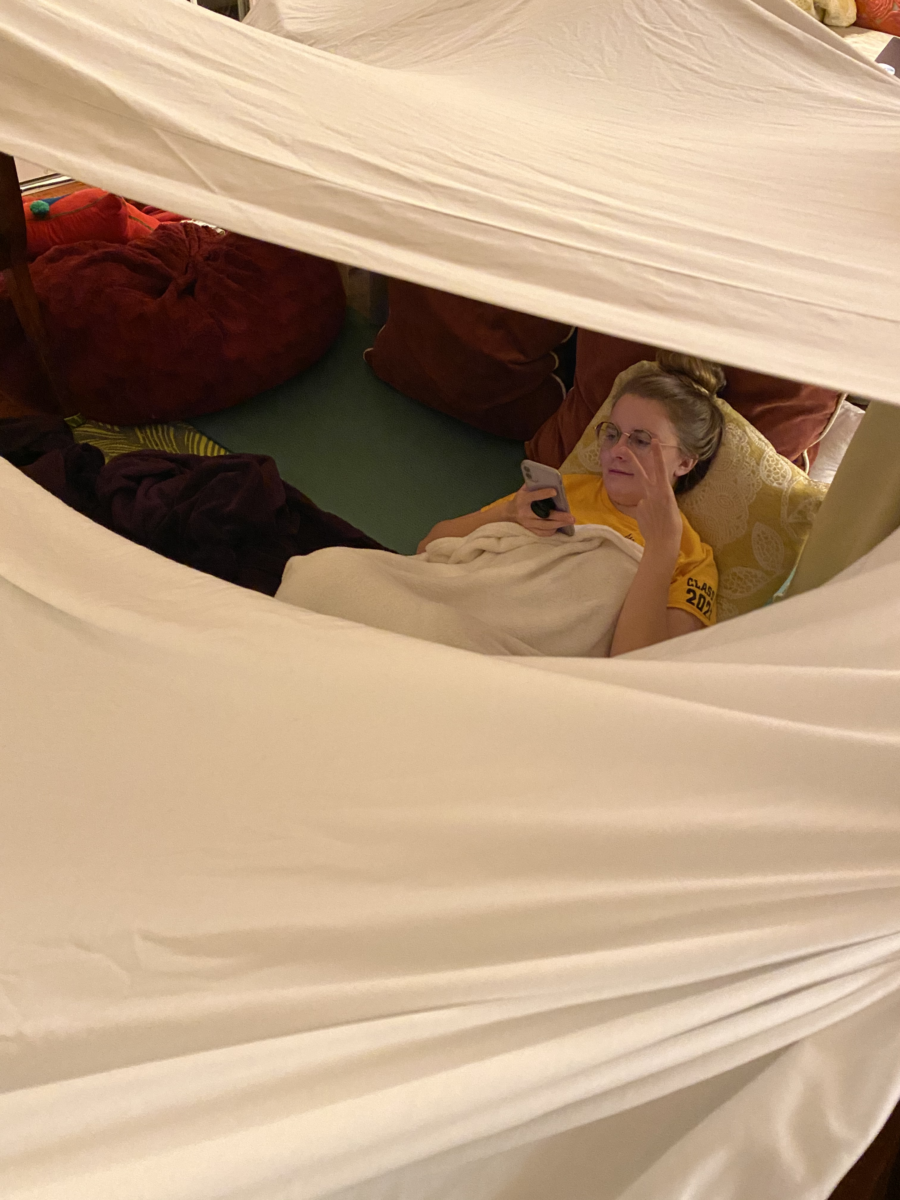 And as I laid under the tent and my back became uncomfortable, I was thankful that my 20-year old daughter and my 14-year old son were on either side of me. We forgot the world. Let it burn up with hatred and conspiracies. We ate potstickers and threw popcorn at each other.
This will be my last post in 2020. I am so very tired. I have so much to do and I want to start again in 2021 with new ideas, new artwork and new interviews. But right now I need to rest, get back to painting in a serious and meaningful way and enjoy my kids on either side of me before they bolt. Christmas will be different too. It will only be my daughter and me and we are making a new list of crazy new traditions that we can start. It will be sad, it will be heartbreaking, but I know it will be beautiful.
My daughter is really into Christmas this year. She has always been a little Christmas-crazy, but this year I think she feels the need to fill up our lives with pretty and beautiful things even when no one will be coming over to see them. We were at the farmers market last weekend in our hometown and there was a new vendor selling pine garlands and wreathes. I gave her some money and I went off to buy some bread. When I came back this was the swag she picked out.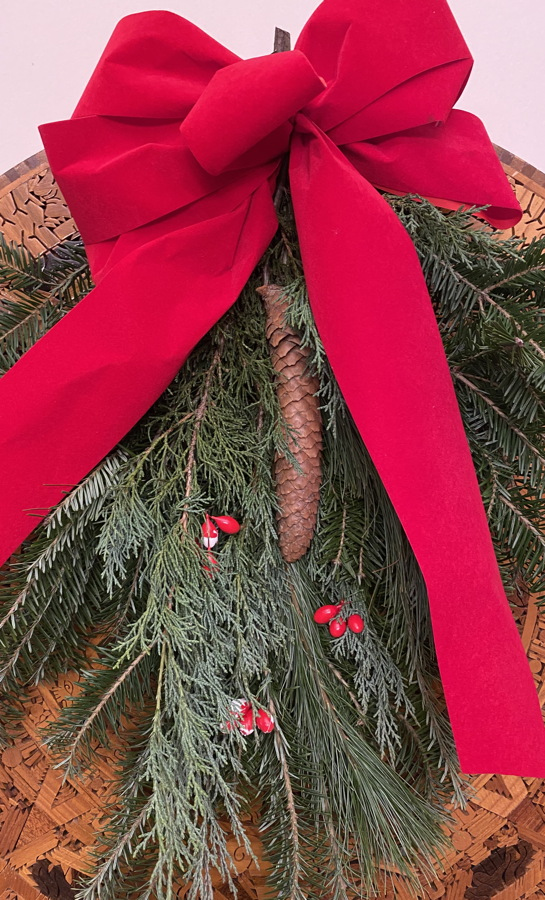 "Honey, this is the one you want?" I asked.
"Yes! It looked so sad, the berries must have gotten stepped on since they are crushed… I wanted to save it since no one will want it especially since the pinecone looks like a man's p…… well, you know."
Yes, I did know. And I knew for sure in that moment that everything will be ok. That generosity and kindness do exist. That looking out for one another will be what gets us through. That things without meaning are meaningless. That saving the underdog and speaking the truth with humor and compassion will win out.
I am so very grateful for the clients and new opportunities that have presented themselves for me this year. It was not the year I thought I would have. Teaching online was something I never planned on doing, but it looks like it will become a staple for me in the new few years. My first online workshops two weeks ago had attendees from all over the world including South Africa, the Netherlands, Canada, England and from all over the US. So I will be doing more:
2- day online workshops with the Pastel Society of Central Florida:
February10, 10am – 4pm
The Portrait and Understanding Light
February 12th, 10am – 4pm
The Power of Pastel
Registration is with Deborah Shelley at [email protected]
I am also running the same 2-hour online workshops that I did a few weeks ago:
February 25th, 10-12 pm
The Thirds of the Head
How to find a likeness fast
February 26th, 10- 12pm
Light
Everything you need to know…
February 26th, 1pm – 3pm
The Power of Pastel
My philosophy on how to control pastels and how I layer my images.
For complete information on these sessions, check out the workshop page on my website and contact me through email to reserve a spot. [email protected]
Until then I wish everyone a happy and safe ending to this apocalyptic year. I am so, so very grateful to all of the people that have reached out to me with well-wishes and that have shared their own stories on my blog, have encouraged me over this past year or reached to say how my writing picked them up. Thank you.
I have tried really hard to make gratitude an integral part of my life and cut out the negative. It is so hard.
Selfishness and evil do exist in the world.
As I write this there is popcorn on the floor. I know some of my friends that are reading this are cringing at that. It's ok. No one is coming over and I have no one to impress. I have more important things to think about. I hope you do too.
Be safe and healthy. Be kind to one another. Look out for the things that matter.
See you in 2021.