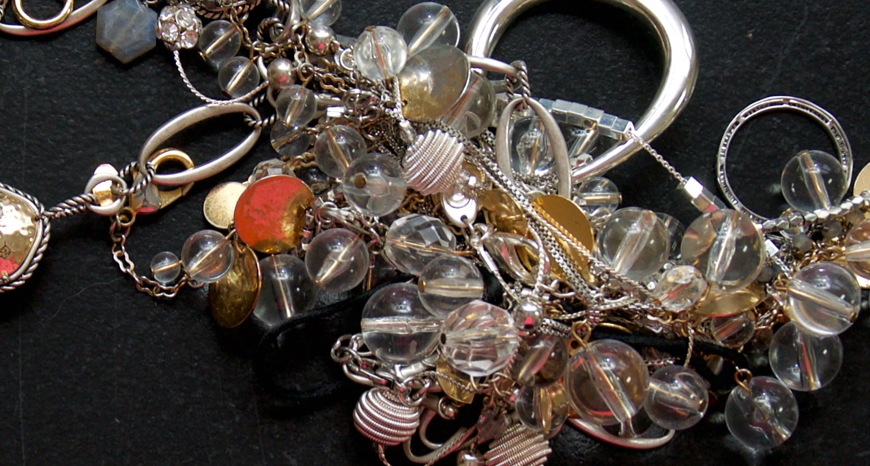 Since I consider this blog to serve as a diary, not only of my artistic journey and discovery, but also how my personal journey affects my art, I need to speak of the sabbatical that I have taken from my work and blog over the past 2 months.
Above is a photo of some of my jewelry that became hopelessly tangled when I moved out of my home and took my children to start a new life as a single parent. It happened so fast that there was no time to pack carefully. But it is a funny thing- throwing out possessions grounded me in my priorities. Some things in a marriage cannot be tolerated and after the initial shock and grief I now have a new home along with new challenges regarding my children and in moving forward in pursuit of my art. One thing I know for certain as truth is that life can sometimes become so chaotic that even the things we love and treasure the most can become twisted and broken.
But I have chosen a new theme for my life going forward. I have always loved the color lemon-yellow. So my mantra going forward is that Life Is Lemon Yellow.  LILY for short. Two weekends ago I was in New York for the PSA International Exhibition and opening where I was honored to not only hang in this prestigious show, but I was asked to demonstrate a portrait from life as part of the events. I met so many artists I admire and I made so many new friends. During the entire time and especially during my demo I wore this bracelet with this engraving from a dear friend.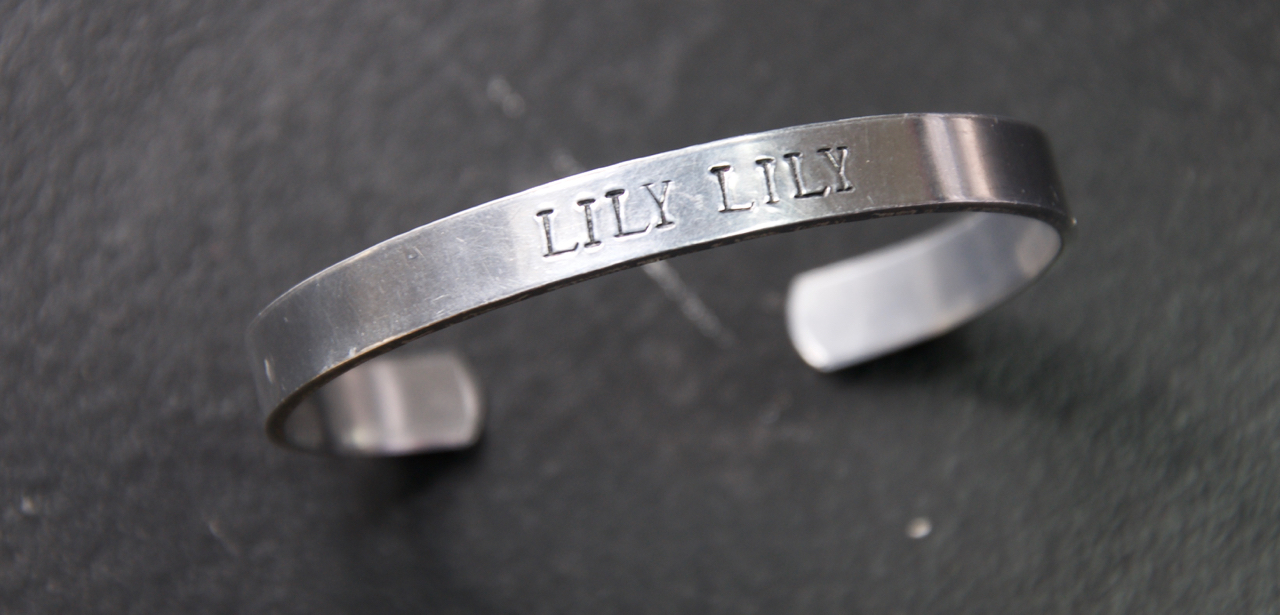 And when I am struggling and overwhelmed, my best friends (God, what friends I have!!!) call me, text me or shout at me … "LILY LILY!!!"  And I laugh and know in my heart that life is good.
Will this affect my artwork? You bet. Art to me is a reflection of life- full of experiences both good and bad. A glimpse of what an artist loves, what hurts them and what they are trying to untangle. Art is a way to understand the world and to explain it, even if only to ourselves. So I will be creating. And hopefully healing.
I am changed, so my art will have to change too.
I feel the good wishes from everyone out there. It is a palpable thing and I thank you. I know others have struggled to come to terms with the end of a marriage- even after 25 years like me – and how to move on. I know I am not alone.
So my wish for this week is for everyone to find a life full of Lemon Yellow. I just bought a bunch of bright yellow pastel sticks in New York which I think I will be incorporating into my work.
LILY LILY