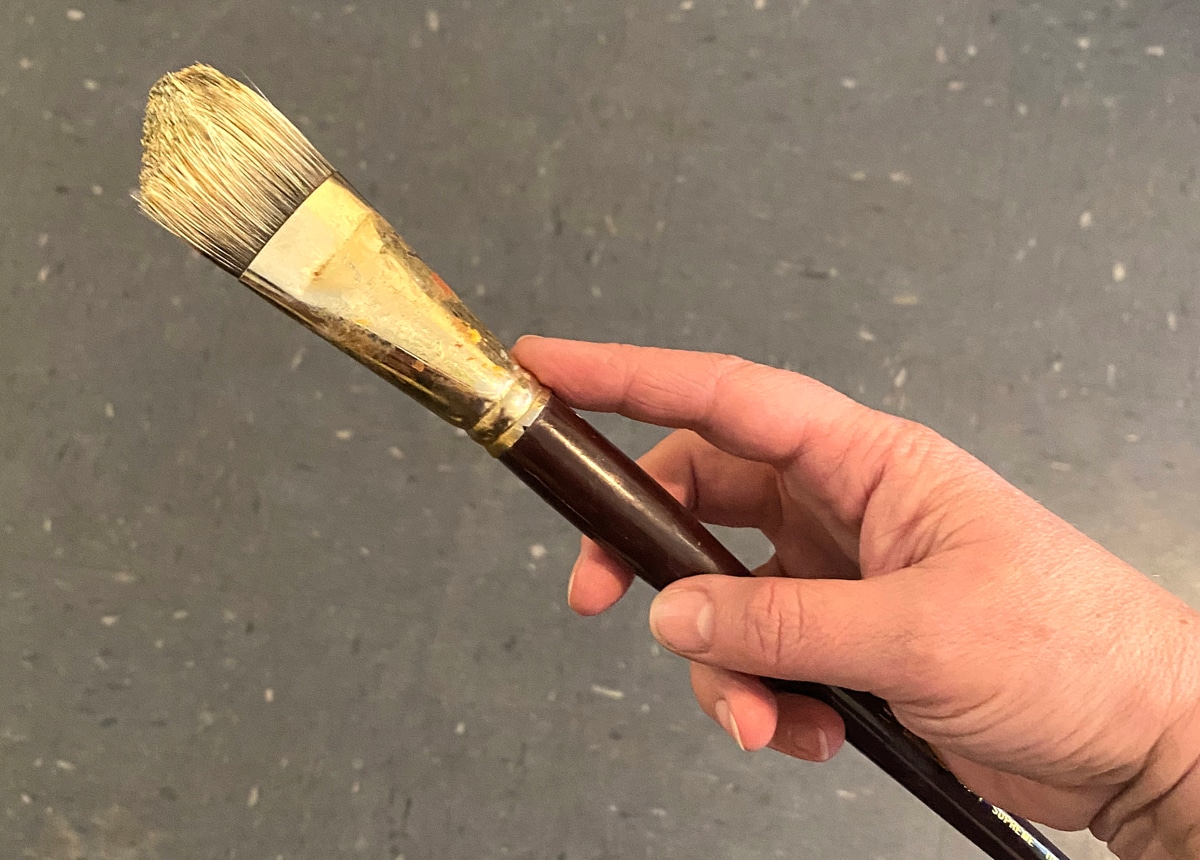 There is something inherently powerful about welding a brush…
It is a magic wand. A conductor's baton. A judge's gavel. A wooden sword of possibility.
And on some days, when I am feeling bruised and a bit lost standing in front of a nearly empty canvas thinking, "Do I really want to paint today?" I pick up a brush and feel its heft. Feel the power of it. And then I think, "Yes, I do want to paint today."
This power is new to me. I normally feel the power of possibility in picking up the pure pigment of a pastel stick. Either a favorite color or an unexpected color and slam it onto a work.
Better than whiskey on a Friday night.
But lately I have been called to paint in oil. I say "called" because sometimes there is no clear obvious reason. Artists will understand this gut reaction on where to place ones' feet on a creative path. And my walk now finds me with a brush in my hand.
This weekend is my birthday. Yup, it came around again. Naturally I have been thinking back to where I was one year ago. And rather than thinking about all the things that come with being another year older, I felt the need to list all of the things that are different for me from one year ago.
I think if my life was a movie, I would be at that point where there are no words. The place where the music swells and all that boring, yet significant activity is taking place. The music takes over and all of the training/research/running/long nights without sleep is going on. You know- Rocky is getting hit in the stomach while doing crunches and chasing chickens and running on the beach to "Gonna Fly Now." I am hearing my music. I have not reached the top of the court house steps yet being chased by children, but I am on the street. And I have had a few victories recently. Winning the "Prix des Pastel" a few weeks ago felt like I caught a very fast chicken.
So many changes…
For example, I have always had poker-straight hair. Well, unless you count those crazy years in the 80s where I had the biggest spiral perms. (Julia Roberts had nothing on me). And I have always fought it, curled it, teased it, sprayed it, etc. Last year I found I was losing my hair by the fistfuls. I was actually worried for my health. But apparently 4- 6 months after a severe trauma, hair can go into "shock" and you can lose your hair. (apparently losing your home, being followed, hacked, betrayed and having the FBI in my life will do that) and you know what? As it has finally grown back in over the last year it has gotten wavy. So I am embracing it. Letting it grow and not even styling it anymore. My hair has become a metaphor for me. Bending and curving and not being so rigid anymore.
I don't wear eyeshadow anymore either. No time. Things to do.
Teaching. Before last year I  only taught in sporadic workshops from time to time.  Last year I started teaching at Sweetwater Center for the Arts in the town where I live and where I am on the Board.  Teaching there has become a regular part of my week.  I have even been asked to teach at Carnegie Mellon University in the Fall.  With the quarantine I am not sure that will happen,  but it will eventually.  I am excited about that.
I learned I like meditation. In the last year I joined a Zen Buddhist Temple and have found meditation to be rewarding and soothing, especially in this time of close-contact-covid fears. I can escape a bit… and with their zoom services, without leaving the house. I have discovered throughout the years that I get good ideas for paintings while getting a massage. Maybe there is something to getting naked on a table with a stranger that brings out the creative side of my brain. Lol! Hmmmm… I have often wondered if I could make weekly massages a business expense.
I am 18 pounds lighter from one year ago. Over 38 pounds lighter from 2 years ago. (The first 20 are attributed to the "divorce diet"). I now practice yoga. I have taken up running, Oh yes- that last one has really surprised the heck out of me as well. I have always hated running. Now it has become my physical therapy. Am I running from the past or running toward the future? I am not sure, but the sweat feels so fucking good.
I formed The Artist Guild over one year ago. And many artists that I have asked to speak or have invited to the meetings are now not just artists that I have heard of or admired for their work, but are now friends. Our gatherings each month have made me so much richer over the past year because of it. We will meet again in person some day soon.
One of the cool things about being an artist is that in the past year I have found myself with a handful of new close friends- amazing, authentic, beautiful souls that are professional artist models. Yup, nude models. And in being around them, working with them and being included in daily chats with these wonderful, open-hearted souls that embrace their bodies and their dreams, writings, visions and creations, I found that it has immeasurably enriched my life. I didn't know I needed that a year ago. So much gratitude for that. I read a book not that long ago called "Dancing Naked at Sunrise" and it spoke to me in a lot of ways. The biggest thing was that the main character was finding herself again after needing to find and repair her trust. And working up to loving who she was enough to embrace who she was becoming and to feel empowered enough to dance naked in a sunrise without caring who was around. What a lovely thought. And on my model friends' dare (kicking and screaming) I took some watery photos of myself celebrating me. Never done that before.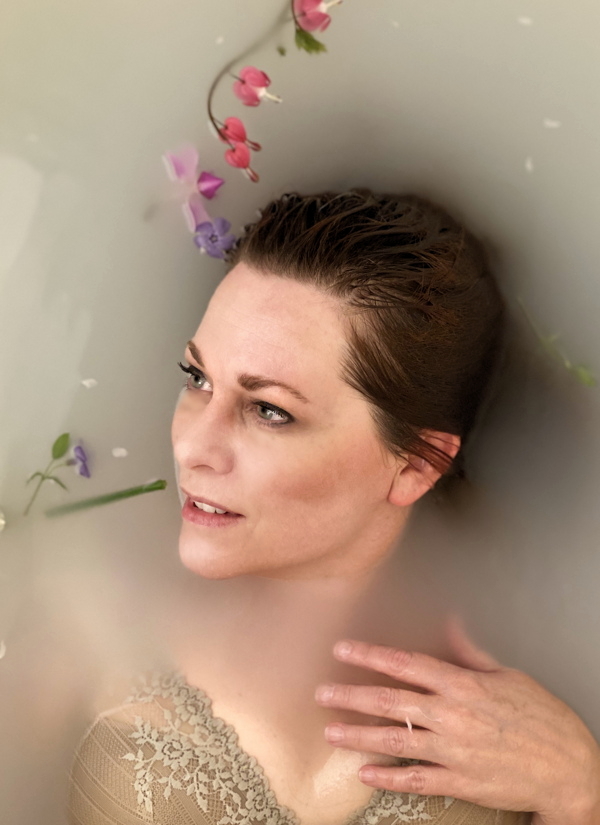 And yes, I have taken up a brush. Where will I go with it? I have a few ideas so who knows what I will be doing a year from now. It has already translated very well back into how I handle the pastels. Bouncing between different mediums can be a wonderful thing. Covid has changed my life for the better now in one regard: I am painting every day. Man! I have always wanted to say that. Every day. If I am not picking up a brush or a pastel stick then I am designing new images. That counts. Painting is mostly mental after all. Training… training… music swelling…
So as the music of my life is playing out, I realize that I am not at the top of the courthouse steps yet.  I am still learning to run. Still in training:
Happy Birthday to me.
And I will not be skinny-dipping at sunrise anytime soon, but I am working up to it.