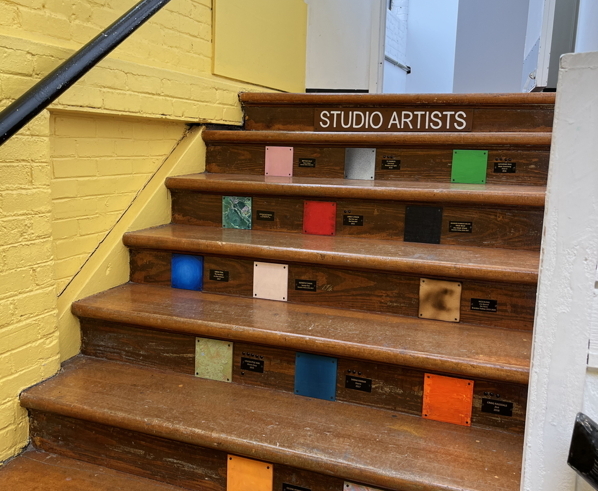 The new studio space is coming along….
Books and paints and pastels. Floodlights and brushes and rags.  All finding a home.  I am not a super neat-nick, but I do love knowing where everything is when I am working.  Every time I climb these steps up to the second floor where my little studio is I feel very happy….
Paintings have started moving in too. The studio is starting to come together and my first painting has been hung on the wall and the Center has ordered my nameplate for the door.  Eeek!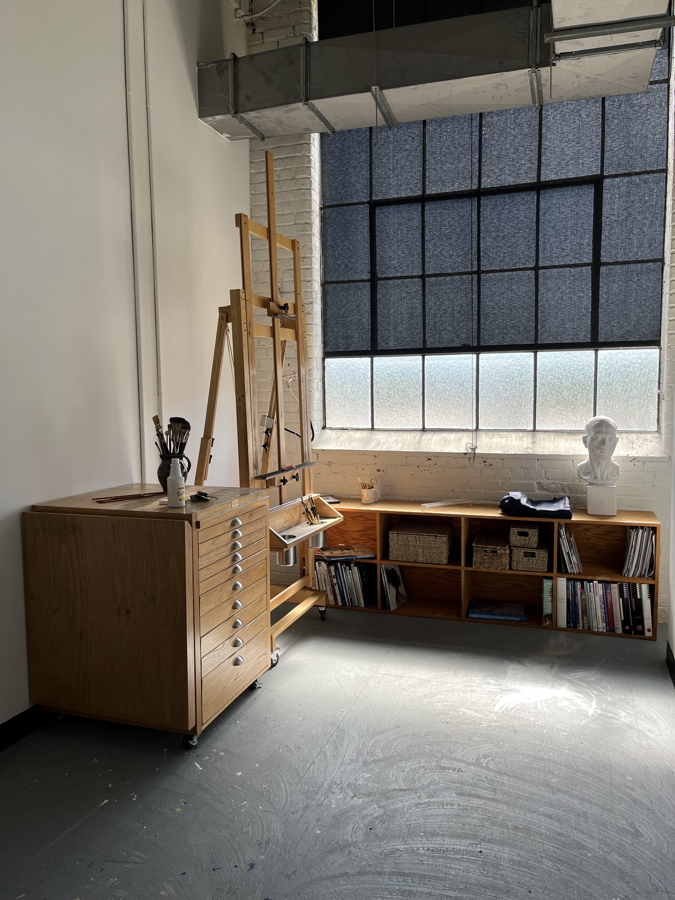 I am happy and honored to say that the Center asked me to be a Featured Artist for the next First Fridays of Greenville happening on May 5th from 6- 9 pm.  So my studio door will be open and I will be celebrating my new space. My recent "Broken Vessels" series of oil paintings will be on display too so if you live nearby please drop in to say hi! If you have never been to this little gem of an Art Center you are missing out.  The classrooms are huge and airy and the community is friendly and very talented.  
Back to work. I have more sorting and unpacking to do….