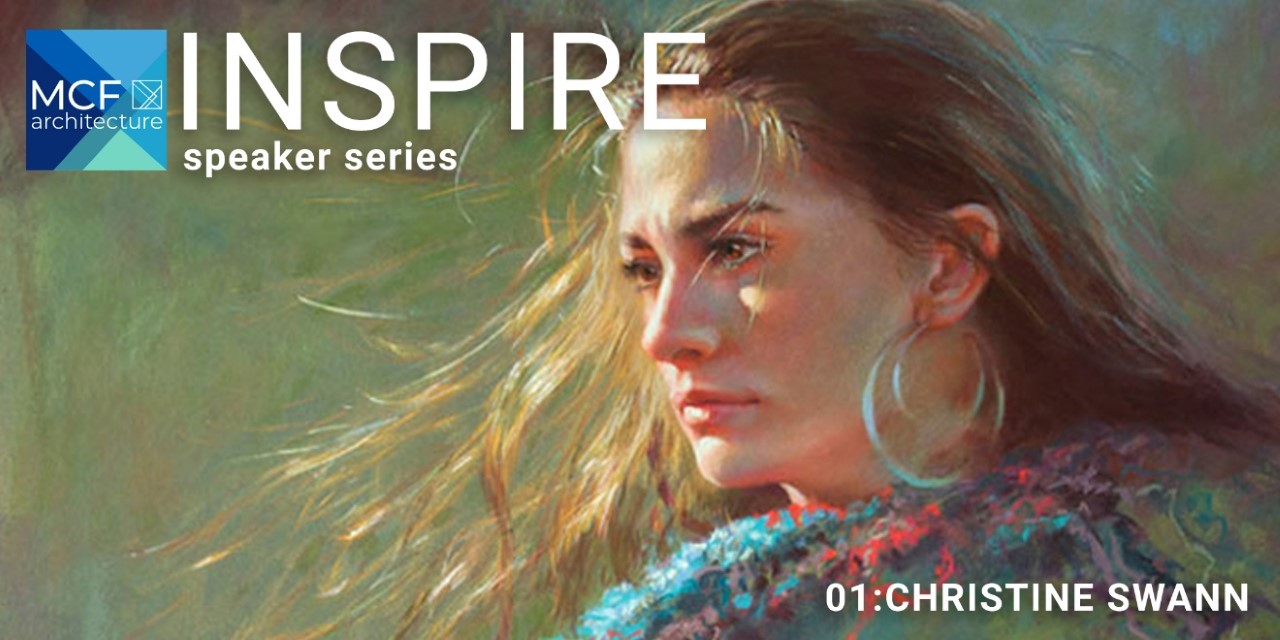 Last Friday I did a zoom lecture.
I was asked by the Pittsburgh architecture firm, Maclachlan, Cornelius and Filoni (MCF) to start off a lecture series they are doing every month for their company and invited clients featuring an artist. I was happy to do it.
I only had an hour, so there was no time to really to do a proper painting demonstration, so instead I started with a line drawing that was done ahead of time and then I just spent the lunch hour talking about my work and taking the drawing through "layer 2" or my "Find the Light Stage." Yup, that "yellow stage" I am known for…
If you have been part of my recent classes on light you will recognize this fundamental layer in my work. For me, it is the only way to understand the complex topography of the head- by slowing down and understanding light. Then I can get to the tougher stuff, like color. Or a likeness.
Fortunately, the demo went well although I will admit I had no idea what I was going to do the night before. Sometimes that works the best for me. Just dive in and not plan too much. Here is the demo by the end of the hour.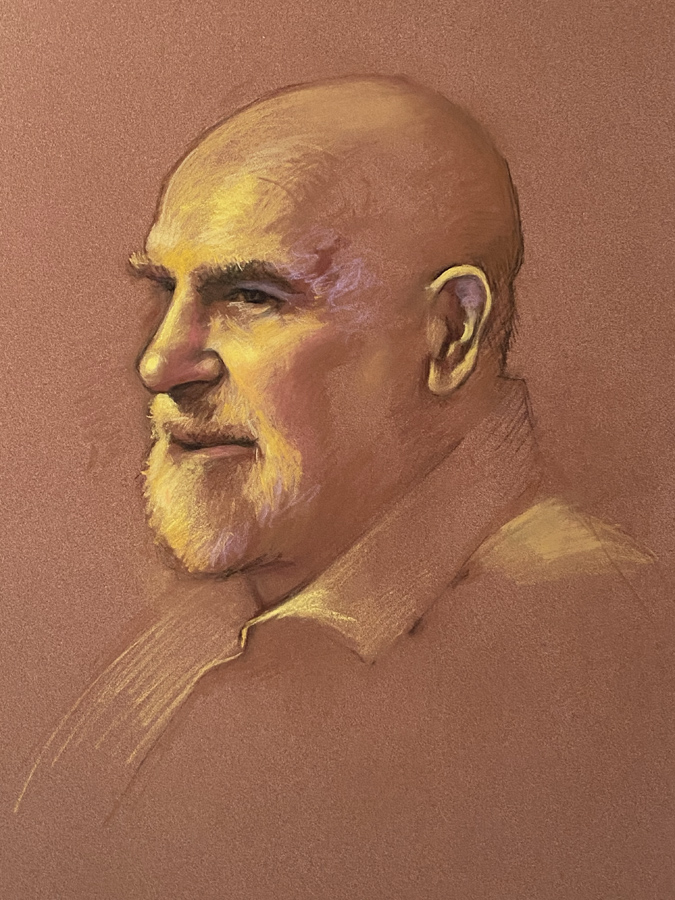 It was enough time to see how I work and to quickly show how to "break" the picture plane. After all, any 3-dimensional work has to start with finding ways to disrupt the flat surface we work on. I call it telling "good lies."
Then I showed an older painting of the same model that I did in color. I think they got the idea of how I work. I am very grateful for opportunities like this to show and showcase my pastel work. The more people that see what I do the better. Will this lead to new commissions? Fingers crossed.
Thanks for suggesting I do this Melissa and Sue! (my sister)
Have a great day!
---